The Glider Is a Soccer Ball Produced by Adidas.
It Has a Reputation for Being an Affordable, Good-Quality Option for Everyday Soccer Players.
Initially, the Glider Was Used as the Official Ball of the 2013 Confederations Cup Before Being Widely Distributed in 2017.
Your Guide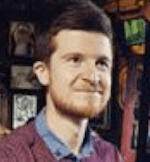 Alex Waite
The Glider is an affordable soccer ball made by Adidas.
It is well-known for its durability and low price point, making it ideal for both TRAINING and MATCH SITUATIONS.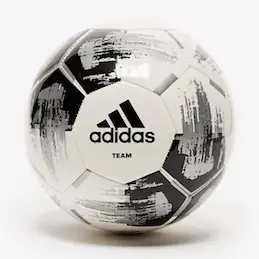 Often, I have either trained with Adidas Gliders or used them as a match ball.
Ultimately, from my experience, they are a GREAT ALL-AROUND BALL that those players of all abilities can use.  
In addition, its affordability is one of the big appeals for a soccer coach like me, who loses equipment all the time.
In any given training session, wayward shooting drills, loose passes, and even powerful headers can send the ball FLYING OVER THE FENCE.
To combat the inevitable missing soccer ball, I have purchased the Adidas Glider in bulk before.
Very few similar purchases have matched for Quality and Affordability.
Since the Adidas Glider was first introduced in 2013, it has RISEN HUGELY in popularity.
So much so that it was ranked in Bleacher Report's top 20 Coolest Soccer Balls of the Last 20 Years. 
In this article, we outline what makes the Adidas Glider so appealing to masses of soccer fans and players.
In addition, we provide a guide on how to get the best performance and longevity from your Glider. 
Features of an Adidas Glider Soccer Ball
Ultimately, the Adidas Glider's features are what make it such a universally good soccer ball for many players and coaches. 
It is designed to be used by casual and competitive soccer players around the world, whilst also being affordable compared to many other branded balls.
In past soccer matches I have played in, we sometimes found ourselves with poor-quality soccer balls that would either burst after use or they would GRADUALLY DEFLATE.
So many times, I have seen coaches use sub-standard equipment that is cheap and of poor quality. 
Although this is sometimes a necessity due to budget or a quick fix, there is no real substitute for a good quality soccer ball, and the Glider ticks a lot of the boxes here for several reasons. 
Below are some key features that make the Glider soccer ball unique and user-friendly.
I) Affordability
When compared with other branded soccer balls, the Glider is incredibly cheap.
Today, soccer players pay way over the odds for branded equipment that sometimes isn't even the BEST QUALITY. 
A lot of modern soccer is about the brand and LOOKING THE PART.
Now, I coach kids who won't even kick a ball that isn't branded, or who come to training and matches with the latest ball on the market. 
But often, there is little difference between cheaper balls like the Glider and the most expensive soccer ball.
Unless you can strike a ball with the same technique as Kevin De Bruyne, you are unlikely to notice the difference between high-end and low-end soccer balls. 
II) Durability
Overall, durability is what all soccer players, coaches, and fans want from their soccer balls.
If a ball is durable and affordable, it is head and shoulders ABOVE THE REST.
Some important aspects of the Adidas Glider set it apart from the rest in the same price bracket.
The list of features below make this ball more durable and longer-lasting:
Hard but Responsive 100% Tpu Cover
Machine Stitched for Compactness
Rubber Bladder Inner for Bounce and Responsiveness
III) Ease of Use
Lastly, the usability of the Glider makes it popular for many players. It is a ball that is easy to control and it doesn't waver too much for passes and shots. 
Also, the fact it comes in three different sizes (3,4 and 5) makes it ideal for players of different ages learning the game.
Smaller soccer balls help to develop technique and touch, while large balls are used in more match-specific situations. 
The Football Association's official guidance for youth football suggests the following size soccer ball for specific age groups.
Size 3: Age 6-9
Size 4: Age 10-13
Size 5: Age 14-18
How to Use a Glider Soccer Ball
Even though most soccer balls are made for outdoor use in ALL WEATHER conditions, there are ways to get the longest use from an Adidas Glider. 
In the past, I have been guilty of overlooking care of my equipment, especially when coaching.
Usually, distractions such as giving a player some pointers, talking with a parent, or taking a phone call after training led me to forget proper care for my soccer items. 
While I was less precious about things like cones, fold-down goals, and bibs, having damaged soccer balls was the worst.
From not inflating or deflating balls properly to leaving the balls in poor weather conditions, there were ways I could take better care of my soccer equipment.
Don't make the same mistakes I did and follow some of the guidance below on properly caring for an Adidas Glider:
1. Deflate After Practice: If you aren't going to be training for a week, take some of the air out of the balls after your session. This decreases the pressure on the inflatable bladder and the outer coating.
2. Store in Dry Conditions: One I have certainly ignored and paid the price for! Make sure you keep your soccer balls out of wet, cold, or too hot weather. Such conditions can cause irreversible damage to soccer balls.
3. Inflate Properly Before Practice: Make sure the balls are inflated enough so you force your thumb into the outer layer with a medium amount of pressure.
4. Don't Use on Concrete Too Much: The odds game on a rough surface may cause some damage to the outside of your soccer ball. But playing consistently on hard surfaces will eventually burst the ball. 
History of the Adidas Glider 
Although the Adidas Glider has earned a reputation in soccer for being an affordable, high-quality ball, its evolution began at the very top. 
During the 1990s and 2000s, Adidas had a phase of producing dazzling soccer balls with different graphics and designs.
I remember seeing the brightly patterned Adidas Icon ball used in the 1999 Women's World Cup.
Then, came the Adidas Power Orange for the 2008 European Championships, a purely orange ball used well in snowy conditions.
Lastly was the Adidas Wawa ABA.
This green, yellow, red, and black ball was the official one for the 2008 Africa Cup of Nations. 
Adidas continued to produce boldly patterned soccer balls into the 2010s.
For the 2013 Confederations Cup, the manufacturers continued this theme and the Adidas Glider was born.
As Brazil hosted this competition, Adidas created a yellow, blue, and green ball to represent the country's flag colors. 
However, other than the replica ball sold while the tournament took place, Adidas did not mass-produce the Glider until 2017.
This is when Adidas dropped the price and created a soccer ball available to be used by all soccer players, NO MATTER what standard.
True to its original daring colors, the first Glider was lime green and intentionally visible so players could see it spinning in real time.
Since then, Adidas has released VARIOUS STYLES of Glider balls to suit the everyday player.
Today, there are five types of Glider balls, including the Glider 2, the Tango Glider, and the Messi Glider soccer ball.