Your Guide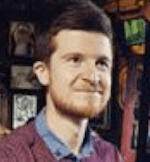 Alex Waite
The Nike Mercurials Are One Of The Best Girls' Soccer Cleats Available.
Adidas F50 Soccer Cleats Are Also A Good Quality Choice.
Girls Selecting Soccer Cleats Can Make The Right Choice For Them By Following A Few Tips Before Purchasing Cleats.
Whether girls are new or experienced in soccer, picking the best new soccer cleats is always important.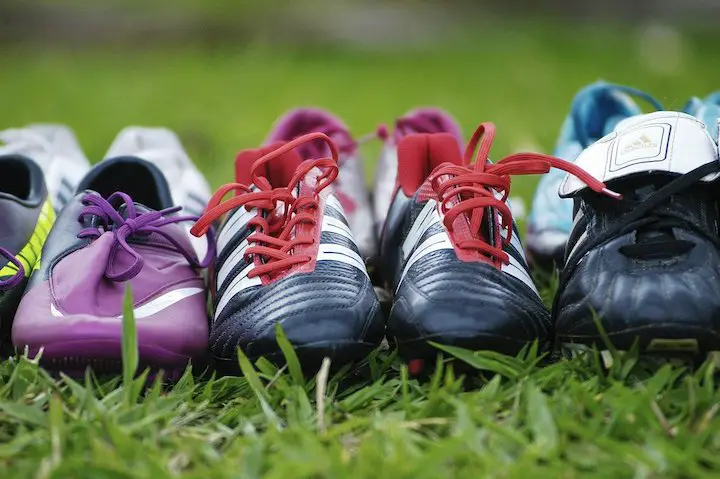 Currently, more girls in the US play soccer, which is one of the most popular among US citizens.
In addition, the US National Women's Team (USWNT) is the world's number one in the official FIFA international rankings following their consecutive World Cup wins in 2015 and 2019. 
From my research, I like this soccer cleat:
With more girls playing and enjoying soccer, the demand for cleats increases.
However, deciding which soccer cleats are the best makes the difference between enjoying the game and not. 
I've had my own negative experiences when picking the wrong cleats.
As a younger player, I suffered through small, ill-fitting cleats when I went through a GROWTH SPURT. As a result, I suffered from agonizing blisters and friction. 
Then, I made the same mistake as an adult player when I opted for cheap, poor-fitting cleats.
Both times this happened, during my playing days, I missed out on many matches and training while I recovered, and it was a tough time. 
But, it's not just the amateurs who make mistakes when choosing the right cleats.
In 2018, Brazilian star Neymar injured his foot while playing for Paris St Germain, which his cleats may have caused.
Therefore, for girls, picking the right soccer cleats is essential.
Not only will making the right choice help your play and development, but you also won't miss out by watching from the sideline from blisters and pain!
This article shares some of the best girls' soccer cleats available. Also, we provide some of the pros and cons of these. 
How to Pick the Right Soccer Cleats?
Before selecting your soccer cleats, consider the following guide to help your decision. 
As a coach and a player, I have often seen many soccer players get the wrong pair of cleats and suffer physically.
Sometimes, these injuries are minor, but blisters and foot and heel damage can be long-lasting. 
To prevent this, preparation and research are key.
1) Material 
Firstly, a good starting point is to consider what material you want your cleats to be. Generally, there are three material types: leather, synthetic, and knit. 
One of the best ways to get a feel for the material you want is to head to a store and pick up some of the cleats. Immediately, you can feel what is heavy, light, breathable and what could be well fitting.
I usually do this when considering new cleats, and it is a good starting place. 
2) Lightweight or Sturdy
Similarly to the material, think about whether you want your cleats to be lighter or heavier. 
Ultimately, this depends on different factors.
First, it will depend on your playing conditions. Any player in a hot, humid, or dry environment would benefit from more lightweight cleats that are more breathable.
In contrast, picking heavier leather cleats may suit players in wetter, colder climates.
Second, players can think about their playing position.
For example, players who pass, shoot, and control the ball more may prefer lightweight cleats for a better feel and control.
However, players who kick further and tackle more may benefit from heavier leather cleats. 
3) Size and Fit
Finally, after completing the research above, the fun part comes.
Before getting out onto the pitch, always try on your preferred cleats before committing.
Pop them on as they arrive and try walking, jogging and running in them and see how they feel. If there's any discomfort, it's best to try a different size.
At university, I was asked to play in a tournament at the last minute.
But having left my cleats in my hometown, I had to grab some cleats from the local sports store. I rushed in, grabbed the cheapest cleats my size, and headed to the tournament.
Within ten minutes, my feet were throbbing in pain. I continued to play for the entire tournament and had several blisters, sprained my ankle, and swollen feet. 
It is essential to take the time to try out cleats, send them back or try a new pair. Without this trial period, you are vulnerable to serious injury. 
What are the Best Girls Soccer Cleats?
So, it's time to commit to your favorite brand after completing research and trying out your preferred girl's soccer cleats!
For me, Adidas Predators were my go-to growing up. Icons like David Beckham and Zinedine Zidane were the face of the Adidas Predators, and everyone wanted to play like them.
Once I tried a pair in the mid-2000s, I was hooked, and they provided style and comfort for many years. Also, as I played in multiple positions for different teams, these cleats suited my needs as an all-rounder.
However, today the best soccer cleats for boys and girls have changed.
But Nike and Adidas still lead the way in quality and consistency even with constantly new releases. We outline some of the best currently available below. 
1) Nike Mercurial 
In terms of well-fitting and good-quality cleats, the 2022 edition of the Nike Mercurials is one of the best options available. 
These cleats suit both beginner and experienced players as they are lightweight and smooth. Also, Nike has these cleats available with different studs and under-soles so they can be used on different playing surfaces. 
2) Nike Tiempo Legend 9
Another impressive cleat from Nike is the Tiempo Legend 9 brand.
This brand is worn by leading soccer stars, including Virgil van Dijk, Alisson Becker, and Thibaut Courtois. 
This is surprising as the cleats are meant to be for more offensive players.
However, their sturdy design and relatively wide fit show that the Nike Tiempo Legend 9 cleats suit a range of soccer players for different positions. 
3) Adidas F50 
The Adidas F50 cleats have been available since the European Championships in 2004 when they were first released.
Over time, Adidas has tweaked and improved its appearance and feel to make them suitable for modern use.
Today, the F50s are suited for players who prefer speed and pace over something more heavy-duty.
The likes of Lionel Messi have worn this brand in previous seasons, showing that they are well made for offensive players who like to control the ball and dribble.