Once you get serious about boxing and combat sports, you naturally want to learn and know the best gear out there to make your workouts effective. 
Your boxing gloves are one of the most significant bits of boxing equipment you can purchase because the safety of your hands pays for itself, and you have so many options.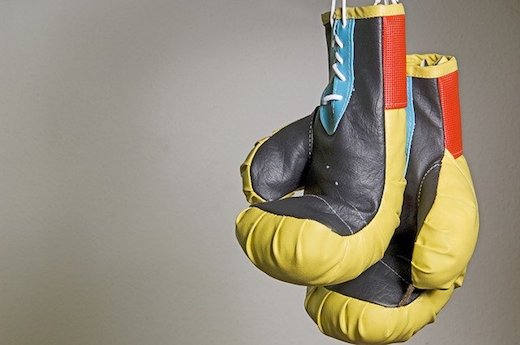 With many budgets and many brand of boxing gloves to pick from; This article covers the best boxing gloves in the market today. 
If you are already attending a boxing gym, be mindful and invest SOME Time in DISCOVERING THE RIGHT Boxing Gloves there for you because Choosing Incorrect Gloves COULD HAVE Higher Chances of Injuring your hands and uncomfortable training experience.  
Various factors will determine whether a glove is good for you, like the
Padding level
Glove Weight
Materials used and
Gloves relevant to your boxing level
The type or kind of training you are doing
The top boxing gloves listed below are by no means the best fit for every single type of training, i.e., hitting a punching bag, sparring, or tournament, among other things. 
I have not tried every type of boxing glove, and it is subjective to an individual which boxing gloves they like best.
I have read hours of reviews and people's feedback on the boxing gloves, and if the price were not an issue, my top boxing gloves would be as follows: 
Nearly most elite boxers use a pair of these gloves for their training. Some fighters call winning gloves "pillows" because of their smoothness.
Winning Gloves Are Known for Their Excellent Safety, Sturdiness, and Wrist Protection. 
And it'll typically last for 4 to 6 years plus. You can do training with these gloves for an entire day, and you will likely not feel any discomfort or stiffness like thousands of winning glove users.
If you want to remove cost factors, these are the best boxing gloves you can choose. 
Boxers mostly use winning gloves for training. Both Manny Pacquaio and Floyd Mayweather use winning gloves in their training. 
I have been to the Wildcard and Mayweather boxing gym hundreds of times virtually through videos.
Manny Pacquiao is almost always wearing winning gloves, hitting mitts, double-end bags, or heavy bags, and Floyd Mayweather also likes to use Grant gloves and winning gloves in his training. 
Winning develops what exactly is considered a few of the best possible gloves in the world. It's easy to understand why these gloves are adored by the older generation and the younger generation of boxers.
Though highly expensive, with a cost of around $400, everyone who has ever put a set of these on will let you know that they're worth it and deserve to rank #1 compared to any other pair of gloves.
Superior padding
Ergonomic
Lightweight design
Slide level of resistance
Exceptional Wrist support
If you have the budget to invest, you can't go wrong with a pair of Winning boxing gloves.
They are top quality than most boxing gloves and can keep you secure as you destroy your punching bag or perfect for your sparring. Additionally, the gloves have a very long lifespan and are simply the best boxing gloves.
Cleto Reyes has a long history of supplying the highest quality boxing gloves, and people in the boxing community refer to them as 'punchers' gloves because of their lightweight feel. 
Cleto Reyes Castro was an excellent amateur fighter. However, despite his love for boxing grew frustrated with the hard pounding in the ring that he wanted to do something about it and started a boxing glove manufacturing company. 
Cleto gloves are made with leather and have excellent thumb support.
You're sure to obtain a superior training experience with these gloves.
Cleto Reyes training gloves include waterproof nylon padding to keep your hands dry out.
These gloves are highly comfortable and cover a hook enclosure that doesn't ever appear to slip.
Countless Boxing World Champions have worn Cleto Reyes Boxing gloves, and Many fighters have publicly mentioned that Cleto Ryes is their preferred gloves. 
Famous Boxers who use Cleto Reyes boxing gloves in their fights are Manny Pacquiao, Evander Holyfield, Lennox Lewis, Juan Manuel Marquez. 
Muhammad Ali and Mike Tyson have frequently used Cleto Ryes gloves in their fights. 
The product quality involved with all the Cleto Reyes products is incredibly high and cannot disappoint.
Cleto Reyes hook & loop training gloves surpass all the hype that surrounds them. 
However, they are gloves designed for fighting; you may find the glove to be tighter for its size than the boxing gloves you are used to wearing. If your main objective is to hit a heavy bag, I will go with winning gloves instead of Cleto Reyes. 
If you like hand-stitched and hand-made in Mexico, you want these on your hands, but please do your due diligence on the seller. 
Cleto Reyes Hook and Loop Boxing Training Gloves, Black, 16 OZ
All the quality and craftsmanship you have come to expect from an authentically produced Cleto Reyes product

These training gloves are manufactured under strict quality control in goatskin leather with water-repellent lining to keep the hands dry and comfortable as you reach your athletic and fitness goals

Complete with an attached thumb for safety to help prevent eye and thumb injuries and 2 inches of latex foam padding to protect your fists

Gloves sold in pairs and feature a full hook & loop closure that allows you to take them on and off in seconds
3) Grant Boxing Gloves
Grant boxing gloves are perfectly cushioned and excellent at safeguarding the hands and wrist.
If you battle defensively or anticipate tossing many punches, be sure to provide these gloves with a go.
Grant Gloves Could Be The Best Pure Boxing Glove
Grant gloves are used widely in significant fights. In the major fights, Grant gloves are popularly used by GGG, Bernard Hopkins, Floyd Mayweather, Carl Frampton, and Andre Ward. 
Grant boxing gloves offer slightly more support can padding than do Cleto Reyes Gloves. 
Along with Winning Gloves, Grant boxing gloves are popular among elite boxers for hitting the heavy handbag and sparring. You don't risk hurting your competitor during sparring classes or your hands as you possibly could with Reyes gloves.
Grant gloves provide a lot more padding, which might or might not be regarded as a bad thing depending on your hands and the thing you need the gloves for mainly.
Some boxers in the boxing community think that Grant is the best boxing gloves overall.
Grant can be the most visually beautiful gloves you can purchase and are reasonably priced. 
RDX is a trusted brand from the United Kingdom. These gloves are one of the topmost durable gloves available for sale.
Very comfortable and natural on your hands.
Overall Provides excellent safety.
It utilizes four layers of gel inner padding, which means a good level of resistance to shocks.
In the end, one of the goals of gloves is to keep the hands safe, and RDX Leather Pro Boxing Gloves does precisely that.
The much padding means that there is undoubtedly a solid fit for the boxer's hand, and it feels completely comfortable.
RDX comes with a leather strap; the glove feels light and maintains a calm environment for the hands.
Additionally, RDX gloves come with a substantial adjustable wrist strap which gives your wrist excellent support.
IF you are searching for durable and comfortable gloves offering plenty of protection and worth the purchase price you pay, RDX Leather Pro gloves are your very best bet.
RDX Professional Boxing Fight Gloves, Mark PRO Competition Fighter Gloves, Super Skin Maya Hide Leather, Multi-Layered, Padded Wrist Support, Traditional EZ Strap for Firm Secure Fit
TOUGH ENGINEERED MAYA HIDE SUPER SKIN LEATHER for incredible high-tech performance. Crafted with the premium advantage to form a lighter, more impact-resistant core. Ideal for Boxing, Muay Thai, Sparring, Kickboxing and more.

TRI-LIRA 2 PU-MOULD offer Brilliant combination of incredibly protective, powerful and high shock-suppression. Powered with a softer shock-absorbing impact-resistant core for maximum results.

TRIO OF PRECISION PLACED INNER FOAMS include Supremo-shock Equilibrium Foam Sheet, Max-Shock Equilibrium Foam, and Polygonal Fusion Foam for even shock suppression.

QUICK EZ HOOK-AND-LOOP CLOSURE padded with EVA-Lution sheet for all the security and wrist support. Traditional strap with inner elastic length adjusting band is ideal for extended, firm, and secure fit.

DAZZLE INNER FABRIC WITH QD-1 MESH to keep the hands dry and comfortable. Attached thumb support for perfect fist formation and a more natural and comfortable hand position.
These gloves provide excellent knuckle safety and have excellent wrist support due to their D-ring and hook-and-loop closure.
It is form-fitting and comfortable to wear due to its hand compartment lining in conditions of feel.
It's manufactured from genuine cowhide leather, rendering it highly durable.
Heavy hitters will have lower to no pain after training, and these pairs of gloves won't degrade quickly or as fast as other cheap boxing gloves.
TITLE Gel World Bag Gloves is specially customized for boxers who have knuckle soreness and heavy hitters that wear out gloves quickly.
You will notice the difference soon after one training session. It won't only reduce pain but provide excellent security and can last you longer than the standard boxing gloves.
Title Boxing Gel World V2T Bag Gloves, Navy/Grey/White, Large
Exclusive Gel Enforced Lining

Gel lining delivers an unbeatable layer of custom form fit and impact resistance

All-leather outer with special hand compartment lining for cool, dry and comfortable wear

Wraparound adjustable wrist strap with D-ring and hook-and-loop closure
These gloves are made of decent leather and high-quality materials filled with technology and design to ensure their worth.
And they're less costly than your universally considered 'top' brand and popular in Muay Thai and MMA community.
Twins special velcro boxing gloves are comfortable and
They provide good support.
You may fight aggressive or defensive, and these boxing gloves are great for both types of fighters.
Twin gloves are suitable for sparring and pad work.
It is ideal for individuals who want boxing gloves to be quick and easy to wear and less hassle than the gloves that come with lace.
While we can't expect the leather or comfort quality to be the same high quality as winning gloves, this could be a great glove if you are a beginner and don't want to spend hundreds on a boxing pair. 
Twins Gloves for Training and Sparring Boxing, Muay Thai, Kickboxing, MMA (Black,8 oz)
Twins Boxing Gloves with special design hook-and-loop wrist strap for full security, ideal for quick wear and take off.

Handcraft from premium 100% leather.

Available in 8 oz, 10 oz, 12 oz, 14 oz, 16 oz, and 18 oz.
RS2v 2.0 is a very comfortable glove. 
Amongst their glove collection correctly oriented for sparring, this set won't neglect to deliver.
Rival offers an extensive selection of high-quality equipment trusted by contact sports benefits worldwide, and their gloves are no exception.
The thicker-than-usual amount of padding doesn't show, as the gloves look slick and slim despite their heavily cushioned interiors.
Rival High-Performance Hook-and-Loop Sparring Gloves body of the gloves has a separated thumb to provide more support for those long-term sparring classes.
 They are very reasonably priced and an excellent value for money, as you're not likely to find another pair because of this price that compares.
Wrist support is superior to virtually all newbie gloves and even a few of the most sophisticated gloves.
Everlast Pro Style Boxing Gloves tends to be targeted at beginners and aimed for that market.
The wrist support arranged them aside from other newbie gloves and has an excellent standard of quality which can't be said about some newbie gloves in the market.
While they aren't perfect, these would make a great pair of first gloves or only an excellent additional pair of gloves for handbag and pad work.
The shield provides good support, which almost eliminates any accidental bending of the wrist when punching incorrectly.
The material is certainly not the toughest around, so expect lots of wear after a couple of months of prolonged use.
The palm of the glove comes with an attractive mesh design, but many who've used it say that it does not supply the cooling that its design indicates.
You can get these gloves in the traditional dark, blue, and red colors—overall good value for money, mainly if you are a beginner.
Because of the Muay Thai style, these gloves have less padding on the knuckles than Boxing gloves.
Experienced artisans in Thailand manufacture Fairtex gloves. 
Fairtex Muay Thai Boxing Gloves has a decent amount of padding in it; however, it is not stiff.
One of the downsides of BGV1 is it is usually thick and takes the right amount of break with time.
They have been around in the industry for over half a century, and their quality hasn't declined.
Fairtex Muay Thai Boxing Gloves provide excellent hand safety and have a hell of punishment before they break.
The durability of the gloves is excellent. From your stitching to the padding to the leather, everything is in top shape still.
Fairtex Muay Thai Boxing Gloves stitches are solid, and their weights are evenly distributed.
It is best for individuals that box for fitness or leisure.
Fairtex BGV1 Muay Thai Boxing Training Sparring Gloves
Ergonomically engineered with a unique contoured and tight-fit hand compartment designed to provide a secure and snug fit.

Constructed of premium leather with the Fairtex foam system for excellent hand and knuckle protection and shock disbursement.

Genuine leather gloves with vectro straps.

All-purpose boxing gloves and Tight fit design.

Handmade in Thailand. Size: 8 - 16 oz.
The quality is good and comes with shock-absorbing IMF Tech padding that helps protect your hands.
Ringside Apex Flash Sparring Gloves is compact, lightweight, and hard-hitting.
Nothing comes close to the feeling when you are standing in the ring, and they raise your hand. You will come to love that feeling even more when you have these Ringside Apex Flash Sparring Gloves on your hands, and overall, it is an excellent training glove. 
Ringside Apex Flash Sparring Gloves incorporate all of the necessary features that you need to train effectively.
Ringside Apex Flash Boxing Training Sparring Gloves, BK/GD, 16 oz
2 1/4 inches of IMF (Injected Molded Foam) Tech is ideal for sparring or bag work

Durable and easy to clean synthetic leather shell with full wrap around hook and loop closure and attached thumb for safety

Get in shape one punch at a time with the comprehensive protection offered by these boxing MMA Muay Thai training workout gloves

A mesh palm to keep the hands cool and comfortable as you train to reach your fitness goals

These sparring punching bag mitts come in a variety of colors and are sure to give you a competitive high calorie burning workout
These gloves are slick, and the smooth surface is easy to clean and not susceptible to liquid damage.
Built with superior Skintex leather
Strengthened palm providing maximum absorption
Better damage prevention with 100% full attached thumb
Inside the glove, it contains a mesh panel positioned for excellent high-temperature regulation
The gloves themselves are very long and reasonably lightweight.
Although they have more information on excellent benefits, the disadvantage is that most people believe these gloves won't build up to the most expensive gloves in a competition of comfort, sturdiness, protection, and lightness.
Venum Elite Boxing Gloves are very comfortable so when used in combination with wraps provide an almost pain-free workout experience.
The mesh panels are manufactured to keep the gloves carefully dried out inside and for temperature regulation.
Venum Elite Boxing Gloves are ideal for those aspiring boxers and individuals who want to teach or exercise.
If you're looking for low-cost and long-lasting boxing gloves but cover more than the fundamentals of just what a glove must have, these gloves can be a good option.
Venum Elite Boxing Gloves, Black, 16 oz
Triple Density foam

Strengthened seams for long lasting quality

Reinforced palm for maximum impact absorption

100% full attached thumb for a better injury prevention
Conclusion
There are many cheap decent boxing gloves in the market. Still, they are suggested for anyone apart from those only casually thinking about tossing a punch or two without attempting to spend hardly any money on genuinely engaging in the hobby.
If you want long-lasting gloves Winning is a glove for you, and for the second option, if you like hand-stitched gloves pide of Mexico, you can't go wrong with Cleto Reyes. 
Finally, if the glove's price seems too good to be true, it is almost always fake gloves.
Therefore please be mindful of who you buy the gloves from, for example, Winning gloves under two hundred dollars or Cleto Reyes gloves under a hundred dollars; the seller will hardly make money selling at a meager price, and these gloves will be fake.