All of the serious play hoops featured on our lists are adjustable but that doesn't mean that they are all created EQUAL.
Our Top Pick:
The ability to adjust rim height is a key requirement for some buyers and we have also decided to CREATE a list showcasing the best basketball hoops in terms of adjustability.
  Your Guide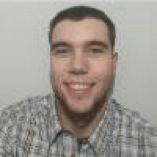 Edis Hajlovac
All of the hoops on this list have already been featured elsewhere in this guide but this time, we will be ranking them PURELY on the range and quality of their height adjustment mechanisms.
The main criteria will be the mechanism, the range, and how FLEXIBLE are the adjustment increments.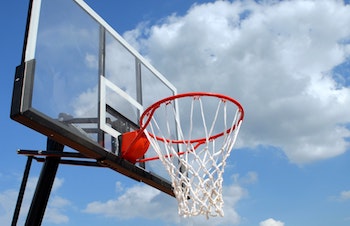 Other usual criteria such as backboard dimensions and materials or rim type will only be taken into account to SEPARATE hoops that are very similar in terms of adjustability because many of the best hoops on our lists share similar adjustability characteristics.
The accompanying texts for each hoqA2Aa2op will remain the same but we will be adding a special paragraph discussing adjustability for each hoop to help you understand what MAKES that hoop better or worse than some other hoop in terms of adjustability.
The Pro Dunk Platinum is easily one of the best in-ground hoops on the market right now thanks to its INCREDIBLE features and performance.
Its defining feature is the regulation 72'' tempered glass backboard that comes with an excellent breakaway rim that will provide top-tier performance.
The hoop is an ABSOLUTE unit and its sheer size is the first thing that will catch your eye. Its 8'' x 6'' support pole is among the biggest you'll ENCOUNTER.
It offers great durability and excellent performance, which is important for an outdoor hoop.
Several types of protective layers and coatings will ensure that your hoop resists the elements for a long time.
If you're looking for an in-ground hoop that will get as close as possible to replicating the performance of a gym hoop, then this is probably the one for you but it comes with a hefty price tag.
Adjustability
Range: 5.5' to 10'
Mechanism: turning handle
Increments: infinite
The Pro Dunk Platinum has the BIGGEST range of any hoop featured in the article and its mechanism can easily be operated by a child if needed.
Infinite increments allow for precise customization of rim height for your needs and a handy rim height indicator takes the guesswork out of adjusting your rim height.
All of this makes this hoop stand head and shoulders above the competition in terms of adjustability.
Key Features
Pros
Easy-to-use adjustment mechanism
One of the largest adjustment ranges on the market
Top tier performance for any type of basketball activity
Extremely stable
Infinite adjustment increments
Very durable and resistant to elements
A regulation 72'' tempered glass backboard
A beefy and padded support pole for superb stability
Easily adjustable rim height
An anchor system for attaching the support pole to the base.
High-quality breakaway rim
Coated materials for great weather resistance
Specification
Brand: Pro Dunk
Weight: 800 bs
Dimensions: 108 x 84 x 24 inches
Color: black
Cons
The installation process is complicated and lengthy
Heavy and expensive
#2: Spalding Series
The Spalding H-Frame is another hoop on this list the sheer size of which will catch your EYE for sure.
It comes in two main versions: a 60'' tempered glass backboard and a 72'' tempered glass backboard.
Backboard size is the only real difference between the two versions and everything else remains the same.
The hoop comes with a quality breakaway rim that will most certainly handle any dunk that you can THROW DOWN on!
The support pole is a 6'' x 6'' square-shaped piece of steel that is among the biggest on this list. The pole itself comes with a generous amount of padding which is almost a necessity when you're dealing with a piece of steel this big.
I also like the hoop's backboard offset of up to 4' which is another great SAFETY feature.
The hoop could have been a bit lighter but I'm not going to nitpick, especially when you take into consideration that it will do a great job no matter what you do on it.
Adjustability
Range: 6.5' to 10'
Mechanism: turning handle
Increments: infinite
Another hoop with an adjustment range is WIDER than average. The mechanism is quite similar to that of the Pro Dunk Platinum and it is positioned quite low, making it accessible for use by children.
 The handle allows for infinite adjustment increments and very precise control.
If you want to prevent anyone from changing your desired height setting, detach the handle from the rest of the mechanism and rest assured that the rim will remain at the exact height you set it to.
Key Features
Great stability
Easy to use adjustment mechanism with removable handle
The handle of the height adjustment mechanism is detachable
Great performance in all aspects
Infinite adjustment increments
Cons
60'' or 72'' tempered glass backboard
Very sturdy support pole with quite a bit of padding
Adjustable rim height
Great breakaway rim
An anchoring system
Specification
Brand: Silverback
Weight: 585 lbs
Dimensions: 149 x 60 x 18 inches
Color: black
Pros
Expensive
There is no mention of any weather-resistant coating
The Beast is considered by many to be the best portable hoop available on the market. In some aspects, it really is the ABSOLUTE best you can get and it adjustment options are good enough to land it here at number three.
There is a lot to like about this hoop, starting from its Premium 60'' tempered glass backboard.
There is also a beefy support pole that stems from a powerful base, and this hoop is the very definition of durability in every sense imaginable.
However, given how these positives come with a both FIGURATIVE and literal price, I am leaning to the opinion that The Beast is kind of trying to do too much for its class.
The price and the weight are both high up to the point where I would perhaps suggest exploring the idea of an in-ground system instead.
Adjustability
Range: 7.5' to 10'
Mechanism: screw jack with removable handle
Increments: infinite
This hoop offers a shorter range than the Pro Dunk Platinum (which offers ridiculous range to be honest), but a minimum height of 7.5' is pretty standard.
What earns this hoop the #3 spot on these rankings is a very STRONG mechanism that can be disabled at will by removing the handle.
This will not only lock the hoop in at the desired height but it will also prevent anyone from changing it without your approval.
Key Features
Heavy and stable base
Wide support pole for improved stability
Top tier 60'' tempered glass backboard
All-weather rim and net
Easily adjustable height
Specification
Brand: Spalding
Weight: 384 lbs
Dimensions: 32 x 60 x 20 inches
Color: black
Pros
Infinite adjustment increments
Angled support pole that proves backboard offset
Easily able to withstand dunking
Tempered glass backboard offers the closest experience you can get to playing on a gym hoop
Good adjustment mechanism with removable handle
Very durable materials and construction
Cons
Very expensive for a portable system
Very heavy, more than double the weight of the Spalding Hybrid
No backboard padding on the sides
This hoop offers surprising versatility in areas other than backboard sizes that is definitely worth a look, one of these areas being adjustability.
Before we get into that, let's take a quick look at the backboard which is regulation 72'' tempered glass backboard that is 0.5'' thick, a definite PLUS.
The rim is comparable to those found on the previous hoops on the list, a good breakaway mode with great performance and durability.
You have a choice between a 3' and a 4'  offset, and your choice will determine the height-adjustment range for the rim which puts this hoop in a UNIQUE position.
Offset has a price because a 4' offset means that you can lower the hoop to 7.5' while a 3' offset will let you lower it down to 6'.
What gives this hoop true versatility is the different backboard offsets determined by installation methods.
One really cool feature that will definitely help with adjustability is an indicator that tells you the current height of your rim which is a feature that isn't present on many other hoops.
I definitely recommend the hoop because of its quality construction and protection.
Adjustability
Range: 6' or 7.5' to 10'
Mechanism: crank handle
Increments: infinite
This hoop requires an external tool to be ADJUSTED but that tool if fortunately provided with the hoop.
What is interesting about this hoop's adjustability is that if offers two different minimum values depending on the way you install it.
Installing the hoop with a 48'' offset will let you lower it to the fairly standard 7.5'. Installing it with a 36'' offset let you lower the rim all the way down to 6'.
If it wasn't necessary to sacrifice a foot of offset to achieve the greater adjustability range, this hoop would have ranked much higher on this list.
Key Features
72'' tempered glass backboard and breakaway rim
Adjustable rim height and a height indicator
3'-4' of backboard offset
Protective coating
Brand: First Team
Weight: 380 lbs
Dimensions: not specified
Color: black
Pros
Specification
Adjustment tool comes with the hoop
High quality, durable materials
Simple wall anchor mounting system
Offers multiple offset options
Infinite adjustment increments
Has a rim height indicator
Cons
Lacks backboard padding
Increasing the adjustment range requires sacrificing offset
Rim height indicator isn't easy to read from the ground
Lacks UV coating
High price tag
Goalrilla GSI  features a regulation 72'' tempered glass backboard which is a LITTLE bit thinner than the one found on the Pro Dunk Platinum.
Increments: infinite
The adjustment range of the hoop is fairly standard and the adjustment mechanism is what earns this hoop a spot on this list.
This is certainly the hoop's main feature and it is well complemented by the hoop's adjustability.
The hoop looks aesthetically pleasing despite being quite beefy with a 6'' x 6'' support pole that unfortunately doesn't come with any PADDING. This shortcoming won't be felt most of the time, but you won't like it when you feel it.
Fortunately, there is still a lot to like about this hoop and you can always buy the padding separately and install it yourself.
It is a great hoop thanks to STURDY CONSTRUCTION and great features. It can handle any test you subject it to and pass it with flying colors.
Adjustability
Range:  7.5' to 10'
Mechanism: crank actuator
Key Features
A 72'' tempered glass backboard
Adjustable rim height
High-quality breakaway rim
4' of backboard overhang
UV and corrosion-resistant coating
An anchoring system
 The mechanism is not only strong, but it also offers precise control through infinite adjustment increments and it lets you remove the crank to lock in the height setting and prevent any unauthorized changes.
Good adjustment mechanism with removable handle
Excellent backboard and rim performance
Great constructionManufacturer offers a limited lifetime warranty
Infinite adjustment increments
Components are highly resistant to the elements
Great stability
Cons
Specification
Brand: Goalrilla
Weight: 439 lbs
Dimensions: 120 x 72 x 12 inches
Color: black
Pros
Support pole lacks any kind of padding
Expensive
Despite the high overall quality of the hoops features on our lists, some are simply BETTER than others in terms of adjustability.
Most of them feature the standard range of 7.5' to 10' and we didn't want to include them unless they offered something beyond that.
The hoops we decided to feature on this list distinguish themselves from the rest either by offering:
Superior adjustment RANGE.
More precise control (infinite increments and not 4'' or 6'' ones), or
Having a strong mechanism that you can lock in place by detaching the handle.
If adjustability is the key criteria you're using to EVALUATE hoops, then these five should be interesting to you not only because of their adjustability features but also because of their high overall quality and performance.