The elements are the main enemy of outdoor basketball hoops.
Our Top Pick:
With portable hoops this problem is somewhat MITIGATE by the fact that you can always move them inside the garage should the weather turn sour or simply when they're not in use, but other hoops don't have that LUXURY.
Your Guide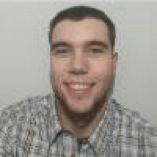 Edis Hajlovac
Nobody wants to make a BIG investment into a wall-mounted or an in-ground hoop only to watch them slowly be destroyed by the rain, wind, and sunlight exposure.
This is exactly why some models of hoops have different types of protective coating that help them resist the elements.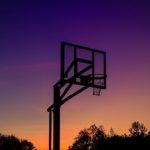 These coatings help prolong the durability of the hoops they are applied to and the hoops ranked on this list will be of INTEREST to those of you who want to find hoops that are sure to resist the elements for years to come.
We will be focusing on wall-mounted and in-ground hoops and the protection against the elements will be the main criteria used to rank them with performance aspects being looked at as well but not as the only deciding factor for the rankings.
Since the hoops have already been featured in this text, the descriptions will remain the same, although we will be adding a special segment discussing durability to each hoop on the following list.
The Pro Dunk Platinum has already been featured in two of our lists and given how this is its third appearance, it should give you a good idea just how good this hoop is.
Given how we have already talked about this hoop, you should be familiar with its main features.
If you haven't seen our previous lists, here is a short overview of the hoop's main features – a 72'' tempered glass backboard, a STRONG breakaway rim, and an 8'' x 6'' padded support pole. The performance is top-notch and the durability is as well.
The installation will be a pain and you will need to get some help, but, on the other hand, it's a process that you have to go through only once and never worry about it again afterward.
Overall, a great hoop that I could not recommend more highly.
Durability:
The Pro Dunk Platinum has multiple layers of PROTECTION, the first of which is the stainless steel used as the main construction material for the hoop.
The metal components are also zinc galvanized for additional protection and everything is covered by an extended corrosion warranty.
The protection and the construction quality make this by far the best-protected hoop on the market.
Key Features
A regulation 72'' tempered glass backboard
Coated materials for great weather resistance
An anchor system for attaching the support pole to the base.
High-quality breakaway rim
A beefy and padded support pole for superb stability
Easily adjustable rim height
Specification
Brand: Pro Dunk
Weight: 800 bs
Dimensions: 108 x 84 x 24 inches
Color: black
Top-tier performance for any type of basketball activity
Very durable and resistant to elements thanks to multiple layers of protection
Extremely stable
Cons
Pros
The installation process is complicated and lengthy
Heavy and expensive
Goalrilla GSI is the only hoop, aside from the Pro Dunk Platinum, to be featured on three of our LISTS.
A 72'' tempered glass backboard, a stable 6'' x 6'' support pole and a great breakaway rim are the main reasons why this is the hoop's third appearance on the lists.
The only real knock on the hoop is a lack of PROTECTIVE padding on the support pole but that is easily fixable by buying some padding and putting it on the support pole yourself.
Just like the performance and the quality of the components, the durability is very good and it is going to last for a LONG TIME.
This mix of performance, quality, and durability is good enough to land this hoop just behind the Pro Dunk Platinum as our pick for the second-best outdoor hoop.
Durability
The Goalrilla GSI is a tough overall hoop with DuPont powder coating on the metal parts of the hoop. This coating will provide top-tier protection against both RUST and UV radiation.
The overall structural strength is not quite at the level of the Pro Dunk Platinum but it is nonetheless impressive and more than up to any task you set before it.
Key Features
A 72'' tempered glass backboard
Adjustable rim height
High-quality breakaway rim
4' of backboard overhang
An anchoring system
UV and corrosion-resistant coating
Specification
Brand: Goalrilla
Weight: 439 lbs
Dimensions: 120 x 72 x 12 inches
Color: Black
Pros
Excellent backboard and rim performance
Great construction
Components are highly resistant to the elements thanks to multiple protective layers
The manufacturer offers a limited lifetime warranty
Great stability
Cons
The support pole lacks any kind of padding
Expensive
The only hoop from Katop to be featured on our lists MANAGES to make a second appearance thanks to a large and quality backboard, a sturdy construction, and of course, great durability.
The backboard comes in either 60'' or 72'' variations and they have a thickness of 0.5'' along with a good breakaway rim.
All of this means that the hoop itself will be very good and offer great performance when properly INSTALLED.
The installation itself isn't too big of a challenge and you shouldn't need to hire any contractors.
It's also important to mention that the height of the rim is adjustable down to 7.5'' via an actuator and the bottom/sides of the backboard are padded, which improves the overall safety of the hoop.
It's a great hoop for anyone looking for a wall-mounted option that will last for a LONG TIME.
Durability
This is one more hoop with a layered PROTECTION system similar to that of the Pro Dunk Platinum.
The surface is covered with a powder coating that protects against rust and the metal below it is galvanized for additional protection.
The fact that this is a wall-mounted hoop means that there is less metal to protect and less potential weak spots in the construction.
The most important part of the construction is the mounting frame that is very well built on this hoop.
Key Features
High-quality tempered glass backboard and breakaway rim
Adjustable rim height
Protective coating
Multiple backboard size options
Specification
Brand: Katop
Weight: up to 350 lbs
Dimensions: not specified
Color: Black
Pros
High-quality, durable materials that come with protective coatings
Has padding on the backboard
Offers multiple backboard sizes
Simple wall anchor mounting system
Has a rim height indicator
Cons
Lacks UV coating
Rim height indicator isn't easy to read from the ground
Just like the Katop hoop we featured at number 3, this hoop also offers a choice between a 60'' and a 72'' tempered glass backboard, 0.5'' THICKNESS.
The rim is a good, two-spring breakaway model that will easily handle dunking.
It has a height adjustment mechanism that lets you ADJUST the height of the rim between 7.5' and 10' without having to use a ladder.
The hoop also features a height indicator, although it is a bit difficult to read from the ground.
Arena-style padding is found on the sides of the backboard and the performance is pretty good, as can be expected from a hoop that makes the top outdoor hoops list.
Durability
This hoop doesn't have galvanized components but it does have the already mentioned DuPont powder COATING covering the surface of the metal components.
One more thing that warrant a mention is the fact that the backboard padding is waterproof.
The mounting frame is also identical to that of the Katop hoop at #3 and there are no major structural weaknesses that threaten durability.
Key Features
High-quality tempered glass backboard
Adjustable rim height
Stainless steel breakaway rim
Rim height indicator
DUPONT protective coating
Specification
Brand: PROGOAL
Weight: not specified (estimated up to 350 lbs)
Dimensions: not specified
Color: Black
Pros
Simple wall anchor mounting system
Has a rim height indicator
Waterproof padding on the sides of the backboard
High-quality, durable materials with DuPont coating
Cons
Shipping issues can result in missing parts or mounting instructions
Rim height indicator isn't easy to read from the ground
The support pole is a bit thinner at 4'' x 4'' but it is made out of a single piece of steel so stability won't be affected by much.
There's also a breakaway rim that will handle anything you throw at it with ease. Overall, it's a solid option whose only major flaw is an offset of just 2.5', but I would still recommend it none the less.
The final hoop on this list comes fromSilverback. It is a budget-friendly option for those who want great performance at a relatively low price and don't want to make many SACRIFICES.
The tempered glass backboard on this hoop is 60'' wide instead of the regulation 72'' which isn't nearly as BIG of a shortcoming as you may think.
Durability
The Silverback 60'' in-ground hoop features a powder coating on the surface of the steel components that provides protection against rust and UV radiation.
The structural strength of the components is far from bad, but a 4'' x 4'' support pole is relatively thin which brings down the overall durability rating of this hoop.
60'' tempered glass backboard
High-quality breakaway rim
Adjustable rim height
UV and corrosion-resistant coating
Padding on the support pole and the sides of the backboard
An anchoring system
Specification
Key Features
Brand: Silverback
Weight: 203 lbs
Dimensions: 49 x 60 x 120 inches
Color: Black
Pros
Comes with a 5-year limited warranty
Great performance
Very stable and resistant to elements
Great value for money
Cons
Breakaway rim has only one spring instead of two
Backboard offset should be bigger
Even in situations where your hoop has a warranty, the last thing you want to go through is the process of having to make a claim of your warranty because your hoop is BROKEN.
Damage can happen suddenly, in case of something breaking, or slowly over time because of the elements.
This is why it is important not only to look at the protective coatings on the hoop's materials but also the materials themselves, the construction, and the customer reviews if they exist.
Examining these factors may save you from some UNWELCOME SUPRISES.
Improper installation can also negatively impact the durability of your hoop, so it might be a good idea to pay a bit extra for expert installation if you don't feel confident doing it yourself.
Finally, you may want to consider periodically re-applying protective coatings or paints yourself.