There may be a perceived notion that 2-3 zone defense is used mainly to allow the team to get more rest on defense or a basketball team with Low IQ, but I beg to differ.
2-3 Zone Defense is excellent for keeping the opposition team OUTSIDE THE PERIMETER, forcing the opposition team to take deep shots.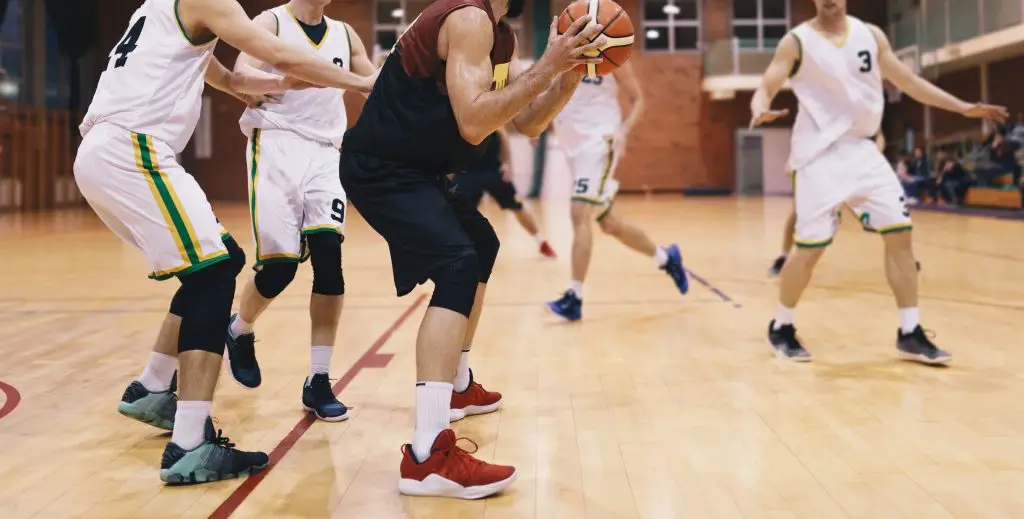 This is a great strategy if the opponent team is a poor percentage perimeter shooting team.
Similarly, if the opposition team is a VERY GOOD 3-point team with 2-3 Defense, you will get hammered with points ALL NIGHT LONG!
What I LOVE the most about 2-3 Zone are two things:
First, it keeps the Big outside from rebounding, which could be considered a good strategy if your team has smaller players than the opposition.
Secondly, if the opposition team has 1 or 2-star players, The 2-3 Zone FORCES the opposition team TO PLAY TEAM BASKETBALL rather than allowing man-to-man play because you will constantly have a couple of players defending the Star Player (especially we see this is high school and college basketball).
Also, some of the other strengths of 2-3 Zone Defense are that it Protects the Paint and defends the middle of the floor.
The biggest glaring weakness of 2-3 Zone defense is that your team may find it not as effective against a team with good outside shooting, particularly 3 points shots from the wing.
Coach Russ gives an excellent, simple-to-understand 2-3 zone Defense. If you are not sure about the fundamentals of the 2-3 Zone, I Highly recommend you watch these two videos by Coach Russ:
And Part 2