Top-tier portable hoops can get quite expensive and it's PERFECTLY understandable that many people aren't ready to fork out over $1000 for a basketball hoop.
There are fortunately more budget-friendly options out there and this list will be DEDICATED to them.
Your Guide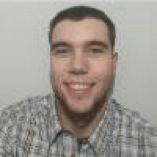 Edis Hajlovac
The thing with BUDGET options is that they can be either decent substitutes for the more expensive products or absolute trash.
Unfortunately, there are plenty of very low-quality cheap hoops on the market that you definitely want to avoid.
Fortunately, there are also great budget-friendly options out there for you to choose from and get a portable basketball hoop without breaking the BANK.
I must admit, when compiling this list, I was a bit skeptical about the features of the hoops in this price range.
I was expecting producers to make many SACRIFICES in terms of both features and quality with these hoops but instead, I was pleasantly surprised to find out just how great some of these hoops actually are.
The criteria for the list is the same as for our best portable hoops list but we will be taking the $300 price limit into account as well…
..so for example, a lack of a 72'' backboard won't be nearly as BIG of a deal for these hoops as it was for the full-price portable hoops.
Spalding's Pro Slam Portable is a hoop with a 54'' acrylic backboard that is probably the BIGGEST backboard available in the category.
It will allow you to do a variety of shots and layups that simply won't be possible with the other hoops.
A Pro Slam breakaway rim is probably the strongest aspect of this hoop and it offers SURPISINGLY good performance in-game.
It is advertised as being strong enough for dunking but I suggest you start off slowly until you learn the rim's limits.
Like many Spalding models, this hoop has an angled pole that creates a bit off offset and it is protected by an anti-rust COATING.
Again, like most Spalding models, this hoop also has a mechanism for lowering the rim down to 7.5'.
The base of the hoop can (and should) be filled with 34 gallons of water or sand and it has a balanced shape that does a good job of providing stability in all situations.
It also comes with two wheels that help with MOBILITY.
The Pro Slam Portable is as close as you can get to the upper tier of portable hoops without BREAKING the bank and it does a damn good job under any criteria, let alone budget ones.
I am really impressed by how much this hoop actually offers and it would have been worth it even if it cost twice as much.
Key Features
Pro Slam breakaway rim
54'' acrylic backboard
Angled support pole with anti-rust coating
34-gallon base with wheels
Adjustable rim height
Specification
Brand: Spalding
Weight: 121 lbs
Dimensions:unspecified
Color: black
Pros
Largest backboard in the category
Good rim
Probably the best value for money ratio out of any hoop mentioned on any of these lists
Cons
Complicated installation (unclear instructions)
Reportedly awkward to move due to the angled support pole
The Lifetime 51544 is another hoop that offers a decently large acrylic backboard that is a few inches SMALLER than the one on the Pro Slam Portable (50'' vs 54'').
A difference of 4'' shouldn't really be a big deal though and the backboard still has plenty of size.
The rim is a basic breakaway model that is definitely a STEP below that of the Pro Slam Portable. In terms of performance, the rebounds will be less predictable and dunking isn't something I would recommend.
The three-piece support pole is upright and it even has some protective padding on the bottom half which is a big plus in my book.
It is also powder-coated which means improved durability against rust and the EFFECTS of the elements.
The base has a capacity of 34 gallons and it comes with the wheels on the front for mobility.
The size and the dimensions of the base are all fine and well, but the two wheels are positioned so close together that maintaining balance during movement could be a MAJOR CHALLENGE.
All in all, it is a very good option that does a lot of things right but ultimately falls just short of the top spot in the rankings.
Key Features
Basic breakaway rim
50'' acrylic backboard
Padded support pole with powder coating
34-gallon base with wheels
Adjustable rim height
Specification
Brand: Lifetime
Weight: 79 lbs
Dimensions:48 x 30 x 120 inches
Color: black
Pros
Has padding on the support pole
Big backboard
5-year limited warranty
Cons
Wheels on base too close together
Rim not suitable for dunking
This hoop features a 48'' acrylic backboard and a basic breakaway rim similar to the one found on the Lifetime 51544 hoop, albeit this rim appears to be a BIT TINNER.
This combination of rim and backboard will combine for an overall passable performance in the usual game or practice situations.
The rim height can be lowered down to 7.5' by using the mechanism found behind the support pole.
The support pole itself is made up of three pieces and has padding on the lower portion. It, and all the other metal parts, are powder-coated for durability.
The base has a capacity of 28 gallons and it has a sufficiently large surface area which should help with stability.
The base also has two wheels for mobility and the wheels are spaced apart, so instability in transport shouldn't be an ISSUE.
Key Features
Basic breakaway rim
48'' acrylic backboard
Padded support pole with powder coating
28-gallon base with wheels
Adjustable rim height
Specification
Brand: Franklin Sports
Weight: 79 lbs
Dimensions:44 x 120 x 29.5 inches
Color: black
Pros
Padded support pole
High durability
Easy to move around
Cons
Very thin rim
Some customers have reported problems with support pole assembly
The Lifetime 90168 shares some elements with the Lifetime 51544 which contributes to their similar LOOKS and Performance, albeit with a few notable differences.
The first is the 48'' polycarbonate backboard which is just a bit smaller in size but offers better performance as compensation.
The rim is the same basic breakaway model as the 51544, so anything said about the rim for that hoop applies here as well.
The support pole is also made out of three pieces, but the 90168's support pole comes with no protective padding.
The rim height can be adjusted but only down to 8' which is one of the smallest ranges in the class.
This WEAKNESS is compounded by the fact that you will need a broomstick or a post to be able to adjust the rim height at all. There is no crank or lever mechanism, you'll need to do it manually.
The base has a capacity of 31 gallons and it is FAIRLY FLAT which lets it cover a larger surface area for better stability.
Unfortunately, the base has the same wheel configuration as the 51544 and you'll face the same instability issues when moving this hoop around.
This hoop is obviously a step below the Litetime 51544, but is it good enough for your driveway?
I'd say yes because the Litetime 51544 is a good hoop and the 90168 matches it in the key performance areas of backboard, rim, and BALANCE.
The biggest differences between the two are in the extra features that I don't consider to be overly important, but you may have a different attitude towards then than me.
Key Features
Basic breakaway rim
48'' polycarbonate backboard
Support pole with powder coating
31-gallon base with wheels
Adjustable rim height
Specification
Brand: Lifetime
Weight: 100 lbs
Dimensions:35.5 x 50 x 10 inches
Color: black
Pros
Fade-resistant graphics
Better backboard performance than many hoops in the category
Good base capacity to weight radio
Cons
Same wheel configuration as the 51544
Support pole lacks padding
Changing rim height requires a broomstick
Conclusion
As you can see, the hoops on this list FOCUS mostly on providing the best performance they can under the circumstances and many of them forgo fancy extra features found on the more expensive hoops.
Any one of the hoops on our list is a good option for casual playing or PRACTICE for people who are aware of their strengths and weaknesses.
If you embrace the limits of these hoops, you're going to be very satisfied with what they can provide.
Trying to force these hoops out of their comfort zone is a recipe for disappointment. The biggest question is whether or not you're willing to embrace their LIMITATIONS.
If the answer is NO, then you're probably better off looking at the more expensive models that can provide what you need.
We are sorry that this post was not useful for you!
Let us improve this post!
Tell us how we can improve this post?