When playing baseball, it is always important to have PROPER equipment. Of course, some of the most helpful equipment is the bat and glove.
But when it comes to shopping for an ideal baseball bat for your 7-9-year-old, it can be tricky.
Your Guide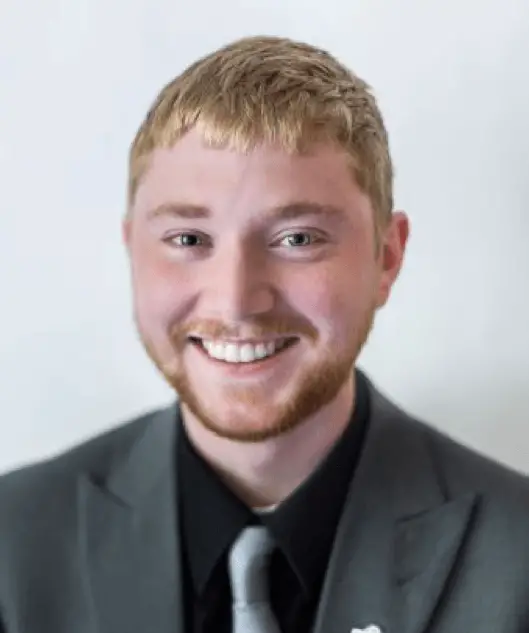 Andrew Buller-Russ
Our Top Pick:
There are many helpful things to know when shopping for a baseball bat for your 7-9-year-old to PLAY with.
Obviously, comfort is very important; you want to make sure your child feels good when stepping up to the plate.
Believe it or not, your child's size is important to know when shopping for an IDEAL bat size.
I know it is tricky; your child is always growing so fast!
But even just a general idea of their size is BETTER than nothing.
Knowing your child's size when going into the shopping process will be important to your child's success.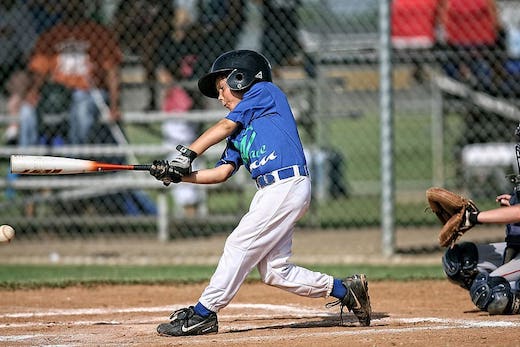 First, you will want to measure your kid's height while they are wearing their baseball shoes.
Even though they are always GROWING, an estimated height is better than nothing. Your child's height will help determine part of the bat size recommended for his or her size.
What are other factors to consider?
Your CHILD'S WEIGHT is another important factor when shopping for a baseball bat.
A taller and slimmer kid may enjoy or prefer using a different weight or length of baseball bat than a kid with a shorter or thicker frame.
Although, this is not always true.
No need to worry.
You are not alone, there are general recommendations for bat length for different sized kids to help you out.
Generally, a good rule of thumb for 7-year-olds is to find a baseball bat somewhere between 24 and 27 inches long.
Keep in mind these are general guidelines that players in that age and size range have found to be most BENEFICIAL for them to use.
Is there a general baseball bat size guideline?
When selecting the best baseball bat possible for your 8-year-old child to use, the most important factor to know when shopping is the bat size.
On average, 8-year-olds find the most success with a 28-inch bat. The 29 inches and 27-inch baseball bat are close behind as far as batter preferences go.
Even though there are recommended sizes, each individual hitter will have different bat size preferences.
For example, a taller 8-year-old may PREFER a different bat size than a shorter 8 year old may prefer. It is uncommon for all players to have the same bat size.
The average 9-year-old will generally prefer using a bat with a length of about 29 inches. But this will largely DEPEND on your child's height and strength.
Few 9-year-olds will be able to swing a 30 inch or longer bat effectively.
What are things you may want to consider?
It is also always a good idea to double-check the rules and regulations of the league your YOUNG player will be playing in before purchasing anything.
If you can, have your child test swing a bat of a similar size before purchasing. This could help prevent some possible headaches when shopping later.
If I had to select one bat I would recommend for a 7-9-year-old baseball player, I would SUGGEST the 2020 Louisville Slugger Omaha.
This bat is balanced very well and pretty affordable in relation to other baseball bats. Players will enjoy how easy the 2020 Louisville Slugger Omaha is to swing.
Each year, Louisville Slugger CRAFT their bats for optimized performance and great feel.
The 2020 Omaha is no different. The 2020 Louisville Slugger Omaha is a great all-around baseball bat for young hitters.
The bat is designed with an MX-7U1+ alloy barrel. This allows the 2020 Omaha to OFFER a large sweet spot and a stiffer feel upon contact.
The Omaha also features a unique VIBEX premium vibration dampening handle construction, this helps REDUCE handle sting for hitters.
Louisville Slugger's 2020 Omaha also benefits from the 6-Star premium end cap design. The 31" and 32" models offer an impressive balanced swing weight for an AWESOME combination of both SPEED and POWER.
33-inch and 34-inch models offer a heavier swing weight on the MOI scale, this is what stronger and more advanced hitters prefer.
This bat's optimized swing weight by length offers hitters a great feel through the ZONE.
Batters will appreciate the Premium LS Pro Comfort Grip. This grip offers a great mix of tack and cushion to keep their hands comfortable.
Year after year, Louisville Slugger's fine-tuning and great attention to detail keeps bringing the top hitters in BBCOR leagues back to Omaha.
Louisville Slugger states that these bats are among some of the most CONSISTENTLY high-performing baseball bats that they have ever made. With their great history, that is really saying something.
Louisville Slugger offers the 2020 Omaha in SIX different sizes. They offer free shipping and returns on orders over $50 on their website.
Bats purchased from their website also include a 1-year warranty from the purchase date of the baseball bat.
The Louisville Slugger Omaha starts at $199.95. The actual product item number is WTLBBO520B3_20. Their website also includes a lot of helpful information for HITTERS to use before purchasing the bat.
Specification
Barrel Diameter – 2 5/8 inches
Series – Omaha
Certification – BBCOR
Barrel Material – Alloy
Model Year – 2020
Weight Drop – -3
Pros
Offers a great variety of sizes for different hitters
Great power and performance
Offers a very balanced experience
Cons
Not as many customizable options for hitters
Some sting with the metal bat, but the grip really helps
top hitters in BBCOR leagues
. The Posey28 is a SINGLE piece aluminum bat offering great balance for young hitters to
enjoy
.
Hitters will appreciate the anti-vibration knob offering a comfortable FEEL when making contact with the baseball.
Designed to combine the pop of the high-strength AZ105 alloy model with the style of Buster Posey's in-game model, the Posey28 is a great bat.
The smoke-colored wood GRAIN cosmetics are the only "wood" thing about this baseball bat. The Posey28 delivers POWERFUL performance with a responsive sweet spot and extended barrel.
Built from AZ105 alloy, the strongest aluminum on the Marucci baseball bat line, the Posey28 features thinner barrel walls, a higher response rate and improved durability.
The Multi-variable wall design offers an extended SWEET SPOT with thinner barrel walls offering more forgiveness with off-centered contact.
Marucci's 2nd generation AV2 Anti-Vibration knob features an improved, finely-tuned harmonic dampening system offering a better feel with less negative vibrational feedback.
The ring-free barrel construction offers more barrel flex and increased performance with no "dead" spots.
What makes Posey 28 stand out?
Marucci's Posey28 offers a precision-balanced barrel, resulting in a lower M.O.I. and balanced feel OFFERING great precision and control.
The baseball bat's one-piece alloy construction offers a clean and consistent traditional swing.
Featuring a professionally INSPIRED bat handle featuring a removable taper with an ERGONOMIC knob shape offering more top-hand control and comfort, the Posey28 is a comfortable bat for hitters to use.
With a micro-perforated soft-touch grip with extra tack, the Posey28 offers an improved feel and control. The Posey28 is a great all-around bat that YOUNG hitters everywhere can find success with.
Hitters are offered many options with the Marucci Posey28 Pro; there are many different variations of the bat available, offering a different EXPERIENCE. Some of the differences include a 2 ¾ inch barrel or a 2 5/8 inch barrel.
You may ask, what is the best thing about purchasing the Marucci Posey 28 Pro?
One of the best things about purchasing the Marucci Posey28 Pro is that a portion of the proceeds goes to the Buster and Kirsten Posey Pediatric Cancer Fund for further pediatric cancer research.
Specs – Since there are so many variations of the Posey28 baseball bats offered, the specs vary from bat to bat, so I will not be listing them here as the list would be way too LONG.
Marucci makes the bat available in many different baseball bat sizes. The variety of size options available help make this a great baseball bat option for any child.
 Marucci makes great baseball bats and offers a great warranty for their products.
The Marucci website states that the Posey28 is a combination of their best ASSETS, pairing superior technology and alloy strength for a new look.
Marucci offers a bat grip that they will apply for you for an additional $14.99. Buyers can choose from up to 20 different pre-selected bat grips to customize the style of their baseball bat.
Shoppers can also choose to add a custom engraving line that allows for up to 25 characters for a PERSONALIZED experience.
Although, like pretty much every baseball bat company, any custom orders cannot be changed or cancelled once the order has been placed.
So when doing custom orders, be careful to make sure that is exactly what you want before purchasing.
Specification
2 3/4″ barrel
USSSA 1.15 BPF certified
One year warranty
Micro-perforated soft-touch grip with extra tack improves feel and control
One-piece alloy construction provides a clean, consistent, traditional swing.
Pros
Great balance
Great for young hitters
Offers great pop
Cons
A bit more expensive starting at $179.99 and ranging up to $319.99
If bought without an anti-vibration knob, the sting could be tough to handle