Since baseball is a great sport played all around the world, I thought we would take a look at some of the best baseball bats in the world.
There are many great baseball bats all AROUND the world.
With so many options available, it can feel a bit overwhelming when shopping for a bat.
Your Guide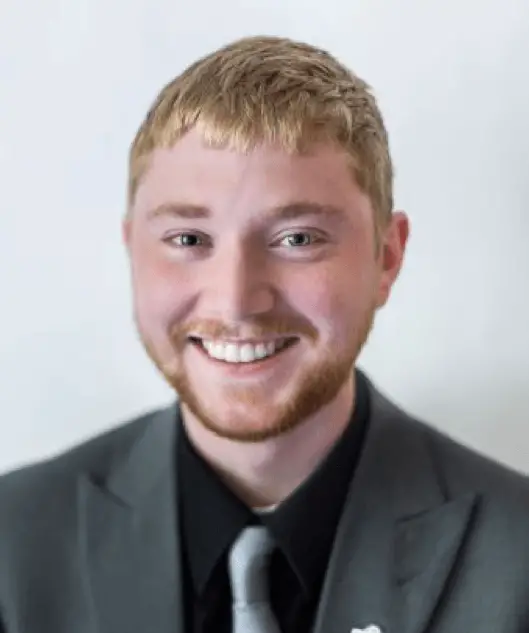 Andrew Buller-Russ
I would have to say though my FAVORITE baseball bat is the Marucci AP5 Pro.
The bat is named after Albert Pujols, an all-time baseball great. So, my recommendation for the best baseball bat in the world would be the Marucci AP5 Pro.
The Marucci AP5 Pro is a COMFORTABLE bat and made with QUALITY materials.
Baseball players really enjoy the balanced feel of the AP5 when swinging the bat. The Marucci AP5 Pro is a great all around wooden bat.
I myself happen to PREFER a wooden baseball bat and that is what the AP5 Pro offers.
But if you are looking to have some FUN in the yard or park or whatever, then a metal or composite baseball bat offers more POP. Wooden bats are safer to play with but also tougher to swing with success.
For beginners or most playing in high school or similar leagues, the Marucci AP5 pro is not IDEAL.
When starting out athletes will have a lot more fun and success swinging a metal or composite baseball bat since the ball goes much further when hit with those materials.
The CLASSIC CRACK of the wooden bat is special, but the ping of a metal bat is unique as well.
Hitters will LOVE using the Marucci AP5 Pro because of its thick barrel.
The bat is made from high-quality wood and features great balance. Built for POWER with its large, explosive barrel, this bat UTILIZES a tapered knob and handle.
A tapered knob and handle helps offer more control for hitters while presenting a back-loaded feel that many power hitters have come to enjoy.
Another COOL thing of note is that the AP5 is named after MLB All-Star and future Hall-of-Famer, Albert Pujols. If "The Machine" approves of this bat, then I also approve.
Specification
Knob – Tapered
Handle – Traditional
Barrel – Large
Feel – End-loaded
Handcrafted from Marucci's best Maple
Bone-rubbed for impressive wood density
Major League-grade ink dot certified
Ideal for those with experience using a wooden bat
Includes a 30-day warranty
Pros
Power hitters love the way it's built for power
Superb Bat Control
Tons of customization options available
Cons
Not built for contact
Inexperienced hitters may struggle with this bat
Marucci offers the AP5 with a Black/Natural color or a Brown/Black finish to suit your STYLE preferences.  The AP5 is available from 31-34 inches.
If you are looking to customize your bat, Marucci OFFERS a customizable version of the AP5 with many more options to choose from.
Pricing for the the AP5 Custom Pro starts at $169.99. Keep in mind that some custom options will INCREASE the cost as well.
You can select from up to 24 different bat handle TONES for the Marucci AP5 Custom Pro.
Marucci offers four different bat handle finishes:
Glossy,
Matte,
Metallic
Unfinished.
On top of the four barrel finishes, there are up to 24 different Barrel Tones available.
Upgrading to the ProX finish can be done for an extra $25. The ProX process CURES the baseball bat for three days.
The ProX is Marucci's toughest, hardest finish and helps resist denting.
By upgrading to the ProX finish, your 30-day warranty AUTOMATICALLY changes to a 45-day warranty at no extra cost.
For further customization, Marucci offers 17 different bat logo and engraving colors to pick from.
Those looking to add some customized text to the barrel of the bat will find this offering HELPFUL.
Marucci offers up to 23 different Pre-Applied Bat Grips and those add an additional $14.99 to the final price.
After that, shoppers can choose from three different bat grip thicknesses:
50 mm
1.00 mm, and
1.75 mm
Having a fresh bat grip can help make your bat EASIER to hold onto while swinging.
There are two different knob options offered for the bat handle. Shoppers have the option of selecting the standard knob or the Smart-Ready knob.
A Smart-Ready knob leaves space for a SwingTracker censor to be inserted securely inside the knob of the bat.
Keep in mind: If you choose to go with the Smart-Ready knob, you will need to buy the sensor sold separately so the technology does not go to waste.
What the SwingTracker does is it provides hitters with swing feedback, providing them with more than enough DATA to help them succeed.
Hitters have found this technology to be very helpful in helping them improve their swing.
Marucci offers eight different bat lengths.
Those bat length sizes start at 31" and increase in size in half-inch increments up to 34.5". They offer up to seven different bat weight options ranging from -4 to +2.
You can get the Marucci AP5 Pro in either a Maple or an Ash WOOD TYPE.
Marucci's custom ENGRAVING line allows up to 25 characters and their knob stamp allows for three.
This provides a personalized experience for shoppers.
A standard handcrafted customized AP5 Pro can take up to two to three weeks to produce. Shoppers also have the option of paying more for an Express production.
The Express production leads to the HANDCRAFTED BAT being ready in about seven business days.
Once you have placed your order, Marucci has their buyers check a box, stating they understand once they order is places, they cannot change or cancel it.
Most custom shops do not allow changes after the fact, so this is very common. The company Marucci also does not engrave any Major League player names, trademarked words, phrases or logos or anything inappropriate.
If you have a preference for using wooden bats, Marucci has a very helpful wood buying guide.
Inside the guide you see many helpful TIPS to remember when shopping.
It covers everything from bat length and weights to proper bat care, enjoy the read!
Yes, this bat keeps showing up on best bat lists because it keeps getting BETTER.
DeMarini offers a convenient baseball bat option, presenting a NICE BLEND of contact and power.
This is a great all around bat for hitters of all types.
Well-balanced and lightweight, the DeMarini CF Zen also has great feel upon contact. Hitters will come to enjoy the ultra-responsive barrel the CF Zen offers.
Since DeMarini likes to IMPROVE their bats from year to year, the 2020 version of the CF Zen includes many of DeMarini's latest ideas.
One of those recent features is combining their Paraflex Plus Composite Barrel with their 3Fusion System to go along with their ReAction End Cap.
By combining this technology, DeMarini helps increase the swing speed and barrel performance of their CF Zen. These ADVANCEMENTS are just part of the reason why hitters are in love with this bat.
DeMarini also labels their CF Zen as their most innovative, high-performing CF series yet.
With all that goes into their research and production each year, it comes as no SUPRISE.
Their continuous advancements have helped contribute to DeMarini growing in reputation in recent years.
What else makes DeMarini CF Zen exciting?
DeMarini CF Zen is designed to offer reliable responsiveness with a large SWEET SPOT, the Paraflex Plus Composite Barrel is a game-changer.
DeMarini designed the CF Zen to have a 2 piece composite construction, because of that, this bat features an improved weight distribution while providing great balance, bat speed and barrel control for batters.
They also streamlined the design of the 3Fusion Connection which offers better weight control all while reducing vibration.
The ReAction End Cap was built using a MIX of both stronger and lighter materials. DeMarini's End Cap is great because it offers improved barrel performance without sacrificing swing speed.
The ReAction End Cap is just DeMarini's latest great innovation that can help change the game for years to come.
Thanks to DeMarini's clever design, the Paraflex Plus with the CF presents one of the most responsive barrels in the game, if not the most RESPONSIVE.
As another plus, the 3Fusion system works to minimize hand sting while maximizing bat performance. With reduced hand sting, this is a wonderful bat to pick up and play with for all types of hitters.
Specification
Series – CF
Barrel Diameter – 2 5/8 inches
Certification – USA Baseball
Barrel Material – Composite
Model Year – 2020
Weight Drop – -10
Pros
Perfect for younger hitters
Ideal blend of control and power
Balanced very well
Cons
Not the most inexpensive option, starting above three hundred dollars.
Some have wondered whether previous models are legal for league play.
DeMarini offers four different popular template DESIGNS to customize.
After that, buyers can choose from either a MATTE or a GLOSSY finish. You can also choose from 22 different base colors for the bat.
Shoppers can then add two decals: the decals offer an additional 22 colors to choose from.
You then have the option of selecting either a Black or a White bat handle.
You can also add a decal to the HANDLE.
DeMarini offers up to 15 different bat grips for more personalization. To improve your grip even further, shoppers can add Black, White or Gray grip tape.
The additional grip tape will help keep the bat in your hands while swinging.
After that, you can select from up to 22 different end cap and knob designs. DeMarini offers such a WIDE variety of custom options to ensure no two bats are the same.
Though DeMarini offers many custom options, keep in mind that you can also order a non-customized CF Zen from them as well.
Louisville Slugger is possible the most well-known bat manufacturer in baseball. Basically, the Louisville Slugger brand has been around FOREVER.
Even though they may be more known for their wooden bats among the previous generations, Louisville Slugger's composite bats are a great product on their own.
The Select 719 is the most end-loaded bat in Louisville Slugger's 2019 bat LINEUP.
A two-piece hybrid, this bat features a ST7U1+ alloy barrel with a composite handle, delivering maximum DURABILITY and POWER.
The Select 719 benefits from using an SBC (Speed Ballistic Composite) end cap which offers better swing speed and maximum control.
Louisville Slugger's patented VCX technology allows for independent movement between the barrel and handle while controlling vibration and delivering unparalleled feel upon contact.
What else is there to like about this Louisville Slugger?
Batters seem to really appreciate the VCX technology since it creates a distinctive FEEL for both contact and power hitters.
All things considered, the Louisville Slugger Select 719 is a great bat for all young hitters to use.
The Louisville Slugger Select 719 is available in six different bat sizes. Sizes range from 29"/26 oz up to 34"/31 oz.
Louisville Slugger offers free shipping on all orders over $50 and free returns on all non-custom orders over $50.
Like most baseball bats produced these days, this bat meets the BBCOR standard.
The Louisville Slugger Select 719 has a 2 5/8" barrel diameter.
When designing the bat, Louisville Slugger made it so the bat would have a slight Endload swing weight which offers increased momentum and POWER upon contact.
Add on an LS PRO Comfort Grip to the Select 719 and the bat will offer a GREAT MIX of tack and cushion. The Select 719 features a 31/32" tapered handle. Many batters will appreciate the balance and feel this bat provides them with.
Specification
Barrel Diameter – 2 5/8 inches
Series – Select
Certification – BBCOR
Barrel Material – Alloy
Model Year – 2019
Weight Drop – -3
Pros
Awesome power
Great for contact hitters
Nice swing control
Cons
More expensive starting at three hundred fifty dollars.
An end loaded swing may not be ideal for all hitters
Although the Select 719 doesn't offer as many customizable options as other bats, it performs very well.
Tons of young batters all over the world really ENJOY playing with this baseball bat.
For additional peace of mind, Louisville Slugger also offers a 1 year limited warranty with the purchase of this bat.
Everyone loves the sound of a bat making contact with a ball.
There are not many better SOUNDS in baseball than when a bat makes contact with a ball. Well, unless you are a pitcher, then it may be just about the worst thing you can hear.
No matter which type of bat you go with, you cannot go wrong.
The best thing to do is just get out onto the baseball field and have FUN.
It is important to remember, if you are ever on a field where baseball is being played, make sure you always have a batting helmet for PROTECTION.