Your Guide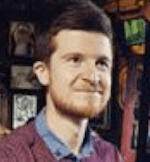 Alex Waite
 7v7 Soccer Strategy Is When a Team and Its Players Choose a Tactic and Formation for a Match. 
The Most Common 7v7 Soccer Tactics Are; Attack, Defense or Counter-Attack. 
Basic Team Strategy Can Improve Performance and Tactics Support the Strengths and Weaknesses of Individual Players.
A 7v7 soccer strategy is when a team chooses a formation and tactical approach for this format.
For 7v7 soccer, teams have various options when selecting strategy and formation. These include an attacking approach, a defensive setup, or counter-attacking.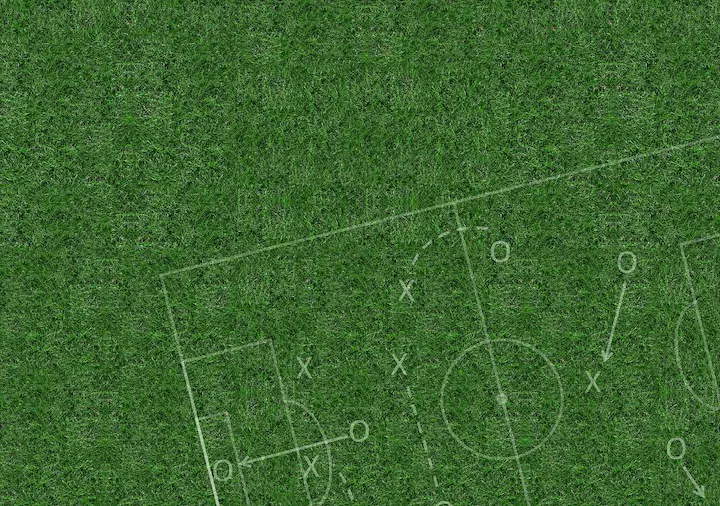 7v7 soccer is a small-sided format of the sport, with seven players on each team.
Often, this includes a goalkeeper; then teams are free to choose their out-field formation with the REMAINING SIX PLAYERS.
Ultimately, there are different challenges to picking a 7v7 soccer strategy compared to 11-a-side.
According to the Football Association, 7-a-side soccer matches are more fast-paced, players receive MORE TOUCHES and they must make multiple decisions per match.
As a result, players are challenged many times throughout a match, which makes picking a strategy important. 
Even some basic team strategies can make a difference in the late 2000s and early 2010s.
I coached and captained a local 7-a-side team and we had great success, winning multiple trophies and leagues by using different formations and strategies. 
Our success was built on simple tactics that we could adapt depending on the opposition and their strengths and weaknesses.
Also, we kept things simple in terms of setup and approach.
This was just in case, as often happens in amateur football, we had late dropouts and we could easily pass on instructions to the incoming stranger to fill the vacant position. 
In this article, we highlight some of the most common tactics approaches to 7v7 soccer matches.
We also outline some of the pros and cons of these strategies and we share some real-life situations on when to use different tactics. 
What Is the Best 7v7 Soccer Strategy?
Generally, the best 7v7 soccer strategy is the one that suits your player's strengths and covers their weaknesses.
It also depends on the opposition and trying to combat their strengths. 
However, choosing the right tactical approach also depends on context.
As a result, coaches and players should have an open mind about being flexible to get the outcome they need for a particular match.
For example, an in-depth analysis by Tifo Football, in partnership with the Athletic, explained how Sean Dyce's Burnley adapted their tactical approach during the 2019/20 Premier League season.
This tactical flexibility is also used in high-stakes games. When I played in a weekly, 7v7 soccer league at university…
..Our team was top of the table and we needed one point against the second-placed team to win the entire competition. 
Usually, we played possession soccer, controlling the ball and then moving it quickly forward to create scoring chances when the opposition showed gaps in the defense.
However, we knew the other team liked to play in a similar way in our head-to-head for the league title.
But we were also aware they had players who were less confident in possession that we could pressurize and then counter-attack. 
So, we set up to defend first, then attacked QUICKLY in numbers when we had possession.
Every player understood the task, we were defensively solid and won the match 2-0 by playing more counter-attacking football.
While the tactical suggestions below are good starting points, depending on the players you have available in your team, remember to TRY AND BE FLEXIBLE. 
Often, when I observe other managers, the best of the best react to problems in-game and provide clear, simple instructions to players without panic.
This could be as simple as changing two players' positions to combat an opposition threat.
Or, it could be instructing your whole team to change its strategy to defend or attack. 
Defensive Strategy
Overall, the main goal of being defensive is to try and limit opposition chances.
Teams do this by playing close together and forcing the opposition out into wide positions on the pitch.
As a result, this protects the vulnerable, central areas inside and around the penalty area.
Usually, in 7v7 soccer matches, three defenders are preferred in a 3-2-1 formation.
Often, one of the three defenders will join in with attacks when in possession and then retreat to their defending position when the other team is in possession.
However, the middle defender in the three is more likely to hold a position to intercept or clear any quick opposition attacks. 
Some teams may even choose to play FOUR DEFENDERS. But, be aware that attacking opportunities may be LIIMTED.
In addition, the one striker in this formation may provide an outlet in attack.
Frequently, in a defensive setup, players will win possession and get the ball to the striker as quickly as possible for them to hold up and bring other players into the game.
However, when out of possession, the striker may drop deeper behind the ball.
Attacking Approach
With an attacking approach, teams often control possession and they try to create a lot of scoring chances against the opposition.
Generally, attacking teams have more players further up the pitch in attack than they do in defense.
Sometimes, teams may even commit every player to an attacking position to apply SERIOUS PRESSURE to the other team.
In 7-a-side soccer, attacking formations may include 2-3-1 or 1-3-2.
Having more players in attacking positions ultimately keeps the other team camped in their own half. 
However, attacking approaches are often vulnerable to counter-attacks and, if the other team is clinical when finishing, it can backfire very quickly.
In my regular weekly small-sided friendly matches, I often see players try to join into an attack only for a wayward shot or pass to give the opposition an easy goal.
Counter-Attacking
In any form of soccer, counter-attacking is a defense-first strategy that aims to draw in the opposition before attacking with speed to expose openings.
Similar to a defensive approach, teams will set up to play with less possession and limit any clear scoring opportunities for the opposition.
Then, when in possession, the counter-attacking side will get the ball forward quickly and directly to snatch a goal.
Some of the most common counter-attacking formations in 7v7 soccer are 2-2-2. 3-1-2 or even 3-2-1, like a defending setup.
One of the main issues with counter-attacking is conceding early goals.
For instance, if a team lets in two goals in the first five minutes, they then have to scrap their counter-attacking approach and chase the game.
Also, it relies on the entire team defending and making chances hard for the opposition, which isn't always easy. 
How to Choose a 7v7 soccer Strategy?
Selecting the right strategy depends on the players in your team.
For instance, if you have good technical players who can pass, shoot, and have good creativity and vision, then an attacking approach is a good choice.
However, if you have defensively solid players who are more physical, then defending or counter-attacking may be best.
One of my biggest struggles as a youth coach is trying to settle on the perfect tactic that suits the side. 
In a previous role, I had a blend of good, technical players and physically strong players.
However, influenced by the possession-based philosophies of Barcelona, I wanted the team to play tiki-taka football, controlling possession and picking moments to pass forward with speed.
Some players were ready to play in this way, but so many weren't.
What I eventually learned was I set up the team on how I wanted to play, not what would give them the best chance of success. 
This is the ultimate consideration for any 7v7 soccer strategy.
Ask yourself, how can I get the most out of this group of players?
How can we compete in every game?