Tennis has been around an AWFULLY long time, centuries in fact, so it's no surprise that tennis racquet brands have come and gone throughout the years.
We've seen brands that have shot to fame only to DISAPPEAR with the same speed at which they originally emerged. Some, however, have stood the test of time and continued to produce quality racquets again and again.
Your Guide

   Gavin Davison
We've seen brands that have shot to fame only to disappear at the same speed they originally EMERGED.
Some, however, have stood the test of time and continued to produce quality racquets again and again.
These are the brands that I've listed for you below, so sit back, relax, and take note of the top five tennis racquet brands today.
#1: Wilson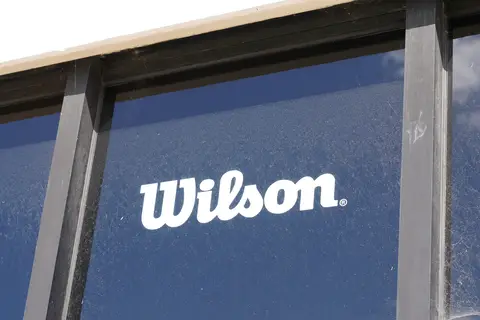 I can't begin to discuss how close this contest became for my FAVORITE tennis racquet brand.
I absolutely ADORE both Wilson and Babolat, and they've been my GO-TO RACQUETS for pretty much my entire playing career.
I think what really was the deciding factor between the two brands is Wilson's incredible range of racquets and the average quality that each of their ranges has.
Wilson has brought out some LEGENDARY racquet ranges over the years, to name a few – Pro Staff, N-Code, Blade, Burn, K-Factor, Six-One, and many others.
It's simply remarkable how often they raise the bar for the quality of their racquets…
..BUT I'M NOT COMPLAINING.
Each time they develop improved technology and better specifications on their frames, we, as the end consumers, get to enjoy all of the benefits.
One thing that is basically guaranteed when you purchase a Wilson racquet is that it will be straight out of the top drawer in terms of QUALITY.
Since they always bring out new racquet ranges, you can get some AWESOME racquets at quite a discounted price.
To see the sheer scope of players, both present and past, that Wilson has been able to work with, check out this page.
It's fair to say you don't get to SPONSOR this many high-level players without being absolutely phenomenal.
#2: Babolat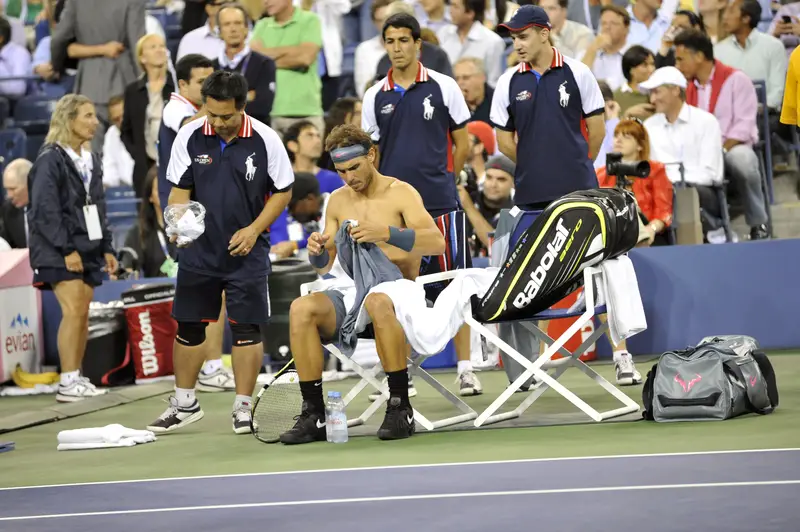 Babolat may not have achieved the top spot on my list, but they are still the genius brand behind my all-time favorite racquet – the Babolat Pure Drive.
I can still remember all those years ago when they were BRINGING out the commercials with Andy Roddick and Kim Clijsters, advertising the cutting-edge woofer technology.
I didn't realize at the time, as I'm sure many of us didn't, just how large and successful Babolar would become in the tennis world.
The difference between Babolat and Wilson is that Babolat has stuck to just a few ranges over the years.
They've managed to maintain amazing QUALITY for both the Pure Drive and the Aero range of racquets, which is a major reason that they have such a following.
It's only recently that they've started to roll out new ranges again, as seen with the introduction of the Babolat Strike range.
If you've never used Babolat racquets before, you only need to look as far as the top players in the world to understand the general quality.
They have players like Nadal, Tsonga, Fognini, Muguruza, Wozniacki, Querrey, and countless others. I'm also a fan of Babolat for the quality that they offer beyond just racquets.
They offer top-of-the-range tennis grips and unreal tennis strings, which definitely cements them as one of my favorite brands.
#3: Head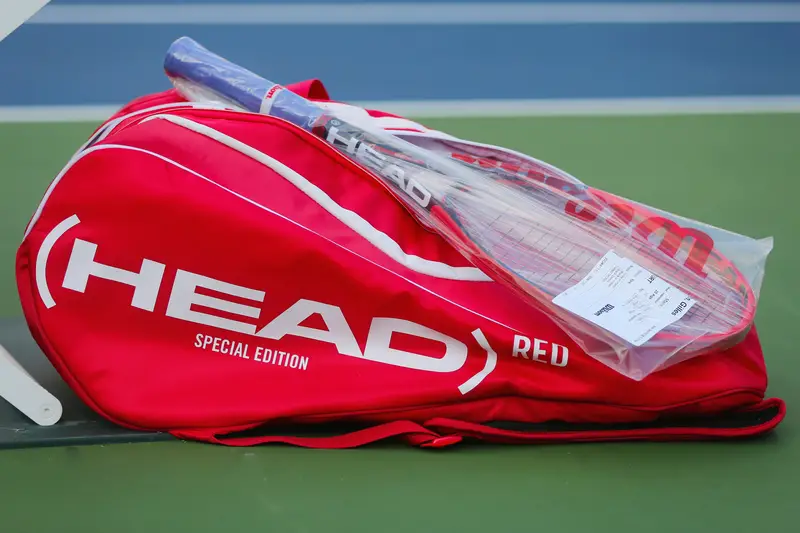 Head isn't too distant from Wilson in terms of their ATTITUDES towards tennis racquets. They are always releasing new ranges, but in my opinion, the general quality of their racquets is below that seen with Wilson.
However, they've got some awesome ranges, including the Gravity range, Prestige range, Speed, Radical, Extreme, and Instinct.
This is a rather large range INDEED, and obviously, they have produced some top racquets since Novak Djokovic has partnered with them.
If you are unfamiliar with Novak Djokovic, he's currently the world number 1 and looks like he could go on to be the best of all time.
Head has also partnered with other LEGENDARY players, both current and past, with names like Murray, Safin, Ljubicic, and Agassi all on their roster.
One racquet stands out for me with Head, as I'm sure you have already guessed by reading the previous sections of this article.
The Head Prestige has long been an incredible frame, with an immense power rating and rather heavy frame specifications.
I'm sure they will continue manufacturing top-level racquets for many years, so keep an eye on these guys!
#4: Yonex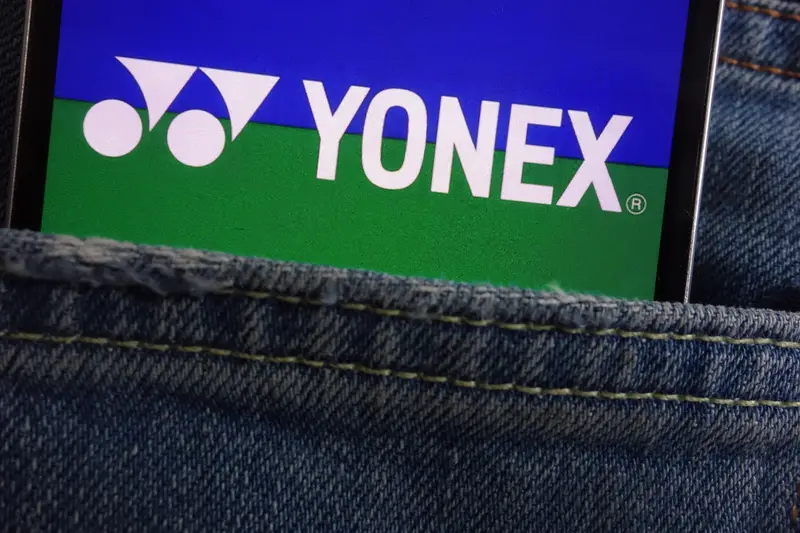 If there were an award for the most IMPROVED tennis racquet brand, Yonex would take home the trophy – no questions asked.
They were only on the tennis racquet radar because a certain Lleyton Hewitt used their frames, but nobody was really shouting about this brand.
Since then, they've snapped up sponsorship deals with Stan Wawrinka, Nick Kyrgios, CoCo Vandeweghe, and Denis Shapovalov.
They've always had a slightly UNIQUE style of racquets, with the top of all of their frames being much flatter than traditional racquets.
They do have several technological reasons for doing this, such as reduced vibration and much less racquet flex on contact.
Their racquets do take some getting used to initially, but after a week or two, they really do feel great in hand.
With ranges like the Ezone and Vcore really taking off in 2020, I'm excited to see how Yonex continues to EXPAND  on its racquet depth.
Who knows, maybe they will emerge to become the main competitor to the top three mentioned above.
It all depends on their continued innovation, but I can confidently say it's worth taking a look at some of their frames.
#5: Tecnifibre
Tecnifibre has crept in at number 5 on this list because I had the PLEASURE of using a couple of their frames when I was competing in college.
They weren't as good as some of the other brands mentioned above, but they had their unique advantages.
I also love the string Tecnifibre produces, such as the red code/black code reels they have available.
They are also starting to ramp up their racquet manufacturing in 2022, which is always a good sign.
Tecnifibre has ongoing partnerships with PLAYERS like Medvedev, Tipsarevic, and Istomin.
This shows that they are now a brand that TOP players are starting to recognize and one that players around the world are taking seriously.
I have always admired Tecnifibre's willingness to help those who are not yet professional players.
They offer equipment at huge discounts for University/College teams, and they aren't afraid to sponsor promising young players.
I hope they continue this great work, and I recommend giving their racquets a try.
After all, you never know which racquet could feel PERFECT in your hand until you try it!
While Wilson and Babolat have dominated the tennis racquet space for years now, that doesn't NECESSARILY mean that one of their racquets will be the right one for you.
It could be the case that Tecnifibre has the right frame for you or that Yonex has a perfectly designed racquet for your game.
You will never know until you try, for I encourage you to explore these different brands and try out a few of their racquets before you become LOYAL to any particular one.