Your Guide

   Gavin Davison
Top Tennis Shoes For Knee Pain
Best Tennis Shoes For Knee Pain

Top

Top

Mishansha Womens Air Cushion Tennis Shoes
Check Price

Top

Top

adidas Men's Adizero Ubersonic 4
Check Price

Top

Top

adidas Men's Adizero Ubersonic 3
Check Price

Top

Top

YONEX Men's Power Cushion Eclipsion 3
Check Price

Top

Top

ASICS Women's Gel-Dedicate 6
Check Price
Try as I might, I can't think of any SPORT or exercise on this planet that doesn't involve using your knees in some way, shape, or form.
Your knees are some of the KEY joints supporting your entire body weight, and whatever type of physical exercise you are doing, there will inevitably be some pressure placed on the knees.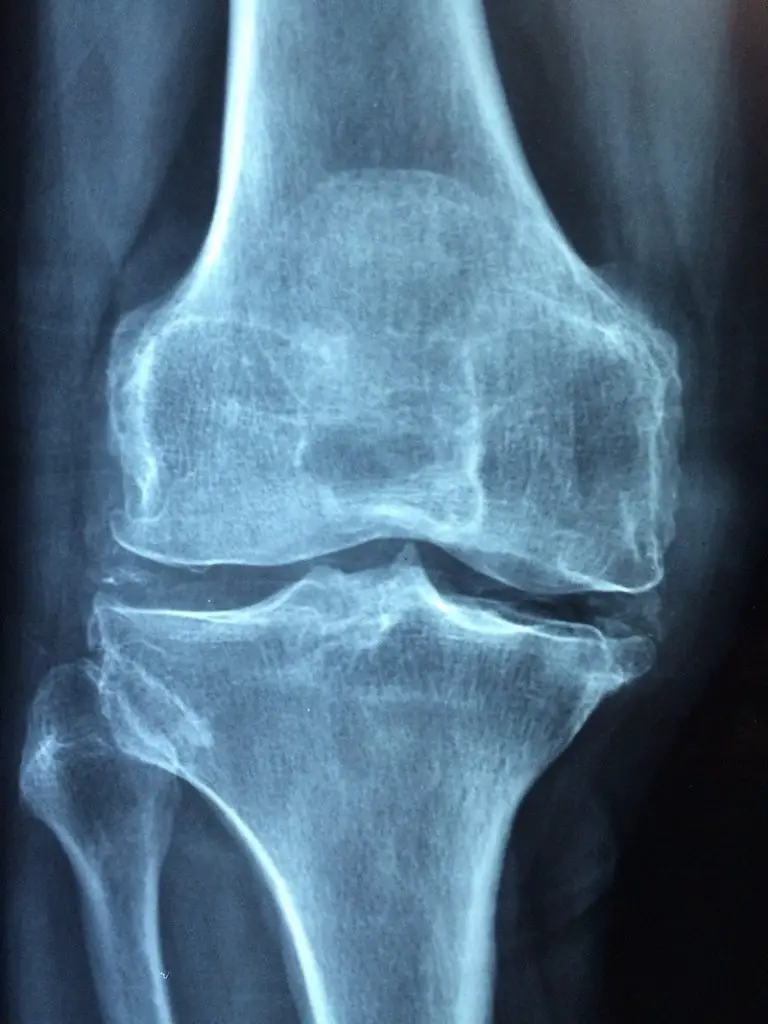 With that in mind, problems relating to pain in the knee are some of the more commonly reported ISSUES with not just athletes but with everyone.
Much like some of the other categories I've discussed here, pain in the knees can spring from a whole BUNCH of factors.
So, rather than getting into the medical and scientific reasons for why you may be experiencing pain in the knees.
Let's just dive in and tackle something that we can control – what you wear on your feet.
What To Look For
Did you know, just because you are experiencing knee pain, it doesn't actually mean that you are SUFFERING from an injury?
Seriously – check out this piece from Mueller Sports Medicine; it's truly fascinating.
Injured or not, however, pain in the knees is not something that you want to just sit back and put up with for your chosen sport or life in general.
Nobody wants to be CONSTANTLY taking painkillers or having to ice their knees after each time they do some form of physical activity.
The good news is that for sore knees, unless there is something quite significant going on, your choice of tennis shoes can and will help.
I have had my fair share of knee pain over the years, and in my experience, there is one specific factor with your tennis shoes that can help enormously.
If you think about, the tension and pressure for your joints are all connected when exercising. 

Therefore, if you can reduce the shock and pressure running through your feet, you can reduce the shock and pressure experienced by the knees.
It may sound overly SIMPLE, but it really is that way.
So by finding a pair of tennis shoes that are highly shock-absorbent, it can greatly help with pain felt in the knee.
Besides looking awesome (in my opinion), these shoes offer shock absorption that outperforms all other shoes that I've come across during my career.
This is all thanks to a technology called Adiprene – a technology designed by Adidas to greatly cushion the tension and IMPACT from exercise, especially through the heel area.
Adiprene isn't just found in the heel here, however, for it has also been used at the front of the shoes.
To make things even better, there is midfoot webbing here which fits tightly around your feet to keep them in a stable position when exercising.
There really is plenty to ADMIRE about this shoe, and while they are obviously not a direct substitute for professional medical advice for knee pain, they are a solid place to start.
Best Tennis Men's Shoes For Knee Pain
Best Women's Tennis Shoes For Knee Pain
Useful Links