Have you ever hurt your foot or kicked somebody's elbow during your training?
Yep, it may not be so fun, and the frustrating part is not being able to train for a few days and sometimes weeks or months. 
Our Top Pick:
Let's face it; your feet are not supposed to be a kicking machine.
Good taekwondo shoes help you avoid blisters and potential injury to your feet. You may want to try out training in taekwondo shoes at some point to see how that feels.
Not every 도장 dojang will allow you to wear taekwondo shoes. We have to be respectful of the decision.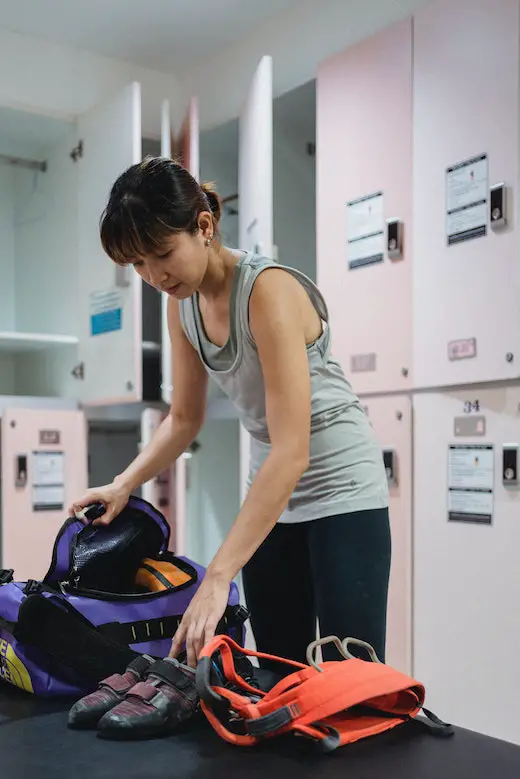 Your master could be of traditional belief to make your training hard, toughen you up, prepare you for competition, or avoid damaging the carpet floor.
Taekwondo shoes are great for almost every material art like taichi, kung-fu, and karate because taekwondo shoes are lightweight and flexible.
When you train Taekwondo seriously and train FOR LONG HOURS in Taekwondo, you want to protect your feet as much as possible.
How To Pick Right Size Taekwondo Shoes
If you are looking to purchase your first pair of taekwondo trainers, it may be a good idea to try and go to a physical store to try it out.
As a general rule of thumb, you can order half a size smaller than you are.
For example, if you are US size 8.5, you can order US size 8.
If you are one of the people who like their athletic shoes really tight, you can choose one size smaller, i.e., US size 8.5; you can order US size 7.5.
Most taekwondo shoes do not come with lace.
Therefore, it will be wiser to get your taekwondo shoes tighter. If your taekwondo shoes still feel a tad bit loose, you can wear thicker socks to compensate.
Training with Taekwondo Shoes VS Regular Shoes
A significant difference between taekwondo shoes and regular shoes is taekwondo shoes are designed for kicking.
One of the best decisions you can make in Taekwondo is to invest in a good pair of taekwondo shoes if you are training outdoors.
Contrary to other pairs of shoes in the market, taekwondo shoes are designed to be LIGHTWEIGHT and FLEXIBLE to help you with your kicking and training.
You may have tried or heard about Adizero crazy light, two super light basketball shoes with 9.5 ounces if you play basketball. Taekwondo shoes feel the same; they are crazy light.
Taekwondo shoes are incredibly lightweight and compact. It is sometimes hard to tell the difference if you are training with a shoe or without a pair of shoes.
Taekwondo shoes have traction circles, which allow you to pivot effortlessly with your kicks. Most shoes do not have this feature. 
Taekwondo shoes come with extra padding to help you protect your feet while kicking your sparring partner, kicking pads, or heavy bag. 
Taekwondo shoes provide arch support that allows you to give balance to your kicks. It is specifically helpful if you are flat-footed. 
Potential concerns with Taekwondo shoes
Not all taekwondo shoes are built strong and may not be as good as advertised.
Some taekwondo bottom parts of the shoes can quickly come apart and are not high-quality.
Taekwondo requires a lot of pivoting for kicking, and if you train in foam mats, taekwondo shoes are not ideal for pivoting because they tend to stick a bit to the mat.
Taekwondo shoes are comfortable to wear for pivoting on a wooden floor and are comfortable.
It may not be a good idea to train in taekwondo shoes all the time because you are not wearing taekwondo shoes during your competitions. 
You will be wearing a taekwondo foot protector.
Therefore, it will be a good idea to vary it up between fighting with a foot protector, barefoot and training while wearing your taekwondo shoe.
Wearing taekwondo shoes all the time may encourage lousy form if you are a beginner in Taekwondo.
Best Taekwondo Shoe
Mooto Wings Korea Taekondo Shoes
We have many taekwondo shoes to choose from.
If you are looking for the best of the best taekwondo shoe that has stood the test of time, then that shoe has to be Mooto Wings Korea Taekwondo Shoes.
This shoe is the real deal! 
They are easy to slip off if you change between training with and without a shoe. It is a high-quality taekwondo shoe and provides support to your feet.
However, it comes with a slightly higher price than average taekwondo shoes in the market. Yet you get what you pay for with this shoe. 
Mooto Wings Korea Taekwondo Shoe is lightweight, strong, and very good material. You won't go wrong with this shoe.
Adidas Taekwondon Shoes
When it comes to basketball shoes, it is hard to beat Nike shoes; however, Adidas has done a much better job in taekwondo shoes.
They have done an excellent job designing perfect taekwondo shoes in the market. Taekwondo Adidas shoes are popular and are used worldwide.
However, some Adidas taekwondo shoes are better than other Adidas taekwondo shoes you can choose from.
Adidas Taekwondo shoe below is explicitly designed for taekwondo training. It is one of Adidas taekwondo's best pair of shoes.
It has a slip-on style (elastic band) with a durable gum rubber outsole. It has a minimalistic design and foot-hugging heel, which is great for your taekwondo training.
Adidas Training Adi-kick 2 Shoes are also a great option for having short lace with your taekwondo shoes.
It has a rubber outsole, which provides a good grip and is a very light shoe.
It has a smooth rubber sole, and you are less likely to hurt your sparring partners with this shoe. This would make a great beginner and budget shoe.
 Nike Taekwondo Shoes
Unfortunately, Nike has not put a lot of effort into taekwondo shoes and, sadly have not designed Nike shoes specifically for Taekwondo.
However, if you are a total Nike fan, Nike ZoomX Vaporfly Next % would be an excellent option for training taekwondo outdoors.
Unlike any taekwondo shoes, you don't have to worry about wearing out the shoes as it is designed FOR OUTDOOR USE.
I mean, look at the size of the sole of this bad boy!
However, because it is not a taekwondo shoe, you will wear out this shoe pretty quickly if you are hit the pads or heavy bags. These shoes are lightweight and come in different colors.
Nike has thickened the foam pod in the heel, which will help the shoe stay in place while kicking, and you also have lace if you want to tighten the shoe further.
Taekwondo competition involves intense 2 minutes of three minutes and multiple fights throughout the day. Stamina can play a significant factor.
These shoes will be a perfect multi-purpose shoe that you can use to run and practice your kicking before and after completing your regular running ritual. 
Blitz Taekwondo Shoes
Material artist designs blitz taekwondo shoes to help you perform complex kicks and techniques without restrictions.
They are comfortable to wear and sturdy.
If you are looking for decent taekwondo shoes that do their job, provide comfort while kicking, and support you while pivoting for kicks. This shoe does its job. 
Other Taekwondo Shoe Options
Luckily, Taekwondo has lots of options when it comes to shoes. Here are the following options you could try:
What are Taekwondo Shoes For?
The sole purpose of taekwondo shoes is to protect your feet. Because Taekwondo involves sparring and training, taekwondo shoes help you protect your feet from potential injuries and blisters. 
Do You Wear Socks With Taekwondo Shoes?
It is your preference.
Usually, people wear socks with their taekwondo shoes, which helps avoid potential shoe slippage.
Wearing socks also avoids/keeps your sweat and smell in your taekwondo shoes down 🙂 
Get your pair of your Mooto Wings Korea Taekwondo Shoes, which are one of the best taekwondo shoes we have out there. 
Finally, please do yourself a favor, use taekwondo shoes for workouts/training, and don't wear them on the street. 
It is common knowledge but worth repeating.
To make your Taekwondo shoes last longer, only wear taekwondo shoes during training because they will wear out quickly if you wear them frequently for street walking. 
Even if your shoe is Moto Wing Korea, your taekwondo shoe will wear out much faster for casual use.