June 20th – Every Single Year
A Day Where People Play and Celebrate the Sport of Tennis
Can Play in the Park, Local Club, Your Garden, Street, Wherever Else!
   Your Guide

   Gavin Davison
There seems to be a day of the year dedicated to many things these days.
And while I believe some of them are a little silly, I must say, this one is PRETTY COOL.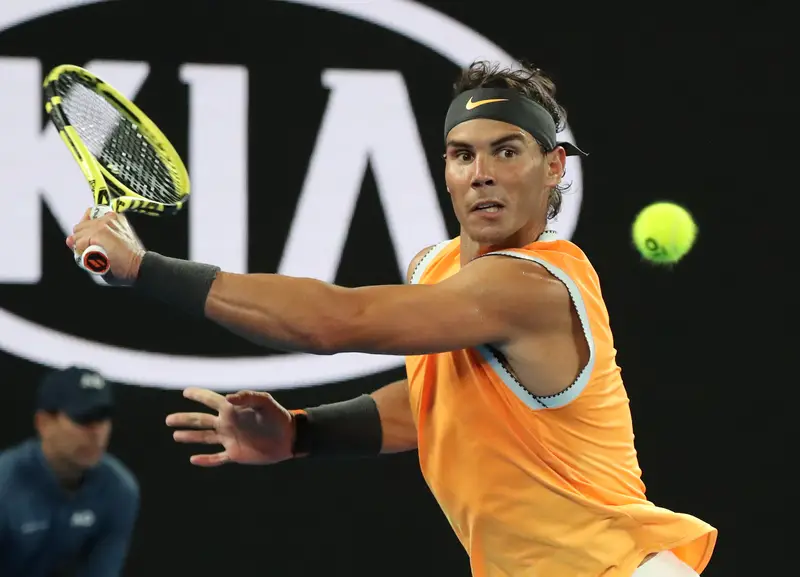 On June 20th, every single year, people are encouraged to pick up a racket and play some tennis (Here is my recommendation for tennis racquet if you are a beginner in tennis).
Whether you are a beginner, a seasoned veteran, or you've never even picked up a racket before, National Tennis Day is NOT ONE TO BE MISSED.
You may even be more motivated than usual to give tennis a try since this date falls between the French Open and Wimbledon.
It's a time of the year when tennis is in full flow, and I highly recommend marking it on your calendar so that you don't miss it.
With that said, I do have my own bits of advice on how you can make the most of this day when it comes around.
Read on to find out what these tips are.
Making the Most of National Tennis Day
Unless you already have plans on June 20th, why not clear your schedule and try some tennis?
If you've never played before, let me tell you now, this is one of the MOST SOCIAL, FUN, and 'LONG TERM FRIENDLY' sports you can possibly get involved with.
It's also a sport that can be enjoyed regardless of your age, starting with toddlers all the way to those in their twilight years.
And National Tennis Day is the perfect time to kick off YOUR INTERESTS in tennis. 
So how do you make the most of it?
Well, you can try the following: 
Get a Game Arranged
Above all else, the best way to get involved with National Tennis Day is to simply pick up a racket and play.
After all, the best way to fall in love with any sport is to get out there and give it a try.
If you only watch from the sidelines, you will never FEEL THE JOY and EXCITEMENT that this sport can bring.
Even if you don't own any rackets, you can easily pick up a couple from your local sports store for a cheap price.
Of course, you'll also need a few tennis balls, but unless you are going for high-end brands in either area, you won't have to spend a bunch of money.
And if you have a local club that allows guests, you might be able to rent the equipment without needing to invest any money at all.
Not all clubs allow this, but hey, it's WORTH A TRY.
Make sure you arrange the game well in advance, however, as you might be scrambling if you are trying to arrange a game with just a few days to go.
Invite Your Friends and Family to Join You
In tennis, I like to think that the more people who get involved, the more fun you are going to have out there on the court.
Back in my college days, I used TO LOVE being out there on the court with 10-15 of my friends and fellow athletes.
Those were some of the best times of my life, playing fun tennis games without a care in the world!
And what better way to get a taste of this than by inviting your closest friends and family to come and play tennis?
If you have a lot of people who want to play, of course, you'll need a few courts to play on.
But if you head to a local park, you should find that there are quite a few available.
You can even book courts at certain public parks, but this isn't always the case.
However, if you can indeed book a court or two, make sure you do so to guarantee that you'll be able to play.
Get an Early Jump on the Day
National Tennis Day might only come around once per year, but that doesn't mean you can't get a jump on the day ahead of time!
If you already play tennis year-round, this might not apply to you as much as others who don't usually play.
But on that note, I have two pieces of advice for those who don't usually play tennis year-round.
The first bit of advice I have is to try and watch the tournament that is held just before June 20th.
The tournament I am talking about here is Queens (the Cinch Championships), one of the warm-up events for Wimbledon.
Queens is played from the 13th to the 19th of June, and it's a pretty awesome grass-court tournament.
And while this tournament is on, why not start playing and practice what you have seen on TV?
I used to love doing that when I was learning the game, and I have a feeling that you might just enjoy it too.
Expand Your Knowledge of Tennis Superstars
National Tennis Day obviously provides a 24-hour opportunity where you can get involved and enjoy the sport of tennis.
But if you are to really fall in love with the game, I suggest that you get familiar with some of the biggest superstars of the sport.
After all, once you learn about the best in any sport, you gain admiration for what they are able to do, and I've found that it serves as motivation to DEVELOP YOUR own skills.
Sure, this might not be the case for everyone, but it has certainly worked for me over the years.
On that note, some of the players you might want to learn about on National Tennis Day include:
Roger Federer, Rafael Nadal, Serena Williams, Novak Djokovic, Naomi Osaka, Ash Barty, Daniil Medvedev, Alex Zverev, Andy Murray, and countless others.
Why not read up on them and see what they've been able to achieve in the sport of tennis? 
Finally – have a great National Tennis Day!