Plastic Basketball Hoops are great toys for toddlers that can not only INSTILL a LOVE for basketball in them, but also help their coordination and development.
Our Top Pick:
Your Guide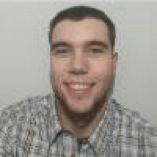 Edis Hajlovac
We won't be concerned with performance of these hoops nearly as much as we will be RANKED them based on their safety and how appropriate they are for use by toddlers.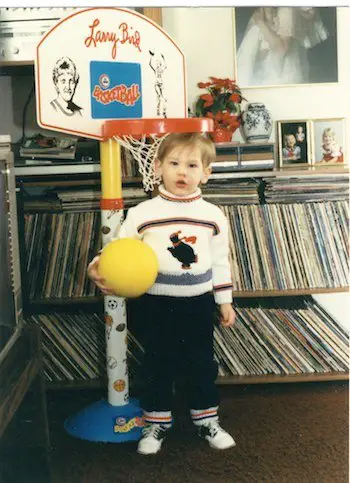 We will be seeing two main categories of hoops:
Mounted ones and
Portable ones
The main decision driver between the two should be which is more convenient for your home as the performance differences are all but MEANINGLESS in this category.
Another important factor will be basketballs because these hoops are usually designed to work best with a specific type of ball, so whether or not that ball is included with the hoop and how many of them are included will also have an INFLUENCE on our rankings.
The Easy Score is a great example of a toddler basketball hoop.
It is made completely out of plastic, comes with an oversized hoop to make scoring easier, comes with three basketballs, and the height of the rim can be EASILY adjusted between 2.5' and 4'.
As such, this is the perfect hoop to introduce your toddler to basketball. The height of the rim is just PERFECT and toddlers can easily score on it without any safety concerns like small parts or other choking hazards.
The plastic construction is very light so there is next to no possibility of injury or damage should the hoop be tipped over on accident.
It's a great hoop and the only potential improvement I would IMPLEMENT is a breakaway rim.
Key Features
All-plastic construction
Oversized rim for easier scoring
Adjustable rim height
Specification
Brand: Little Tikes
Weight: 7 lbs
Dimensions: 23.8 x 22 x 61 inches
Color: white/blue
Pros
Easy to score on
Comes with three rubber basketballs
Very safe
Cons
Lacks a breakaway rim
Base should be filled with sand for maximum stability
#2: Fisher Price Grow To Pro Junior Basketball
The basic features of this hoop are similar to those of the Little Tikes Easy Score and both excel at similar areas.
One extra feature that the Grow to Pro has is a detachable "funnel" that makes scoring easier than ever which is PERFECT for toddlers.
The rim can be raised up to 40'' which is a bit lower than the maximum setting on the Easy Score but should still provide a challenge and a source of entertainment.
 One big drawback of this hoop is that the base isn't fillable which decreases the overall stability and makes the hoop easier to tip over.
Overall, it is another GERAT first hoop for your toddler but a higher price tag and the lower stability push it to number two on our list.
Key Features
All-plastic construction
Oversized Sure Score™ rim for easier scoring
Adjustable rim height
Specification
Brand: Fisher-Price
Weight: 9 lbs
Dimensions: 24 x 20 x 8 inches
Color: white/gray
Pros
Easy to score on
Comes with a basketball
Very safe
Cons
Lacks a breakaway rim
Base is not fillable
Fisher Price Grow To Pro Junior Basketball
Play Like a Pro is a great hoop to purchase after your child OUTGROWS the rest of the hoops on this list as it starts at 4' and it can be raised up to 6' in 5 increments.
Because of this, it serves as a great gateway hoop for taller, regulation-sized hoops.
The hoop comes with a basketball and it features a breakaway rim.
Just because it has a breakaway rim, it doesn't mean that HANGING on the rim is a viable option because any relatively powerful dunks will cause the hoop to drop down and require it to be reset, but it is a nice addition none the less.
The base of the hoop will need to be stabilized with sand which can be a problem indoors. Without this stabilization, the hoop will likely tip over, especially with the rim raised up to 6'.
If you decide to get this hoop, make sure you put it in a place where it cant tip over anything BREAKABLE if it falls down.
Key Features
All-plastic construction
Rim height adjustable up to 6'
A breakaway rim
Specification
Brand: Little Tikes
Weight: 15.5 lbs
Dimensions: 29.9 x 35.5 x 91 inches
Color: black/blue
Pros
Comes with a basketball
Can be raised up to 6'
Has a breakaway rim
Cons
Requires sand to be stable and isn't stable without it
Rim height adjustment mechanism not very reliable
This hoop is the first one on the list that has a metal support pole and a metal rim. These metal parts will make the hoop STURDIER but they also make it heavier and the metal rim can be potentially dangerous if it falls down.
This means that you will need to weight down the base for stability which is made easier by the fact that the base is fillable with either water or sand, although the shape is a bit awkward for filling with sand.
The fact that the rim is made out of metal is not all negative though.
From a training perspective, it will help your child LEARN how the ball INTERACTS with a metal rim which will be useful for their transition to real hoops if they continue playing basketball.
Key Features
Metal support pole and rim
Comes with a basketball and a pump
Adjustable rim height up to 4'
A base fillable with sand or water
Specification
Brand: Kiddie Play
Weight: 2.2 lbs
Dimensions: 13 x 11 x 56 inches
Color: red
Pros
Good stability
Metal rim will help toddlers adjust to real hoops later on
Strong construction compared to plastic hoops
Cons
Base isn't easy to fill with sand due to its shape
Metal rim may be a safety issue if the hoop tips over
A unique concept among hoops for toddlers, the Floor to Door basketball set can be installed basically anywhere in your home. You can easily mount it on a door or place it anywhere on VIRTUALLY any flat surface.
It is made almost completely out of plastic (apart from a few screws), which means that you're looking at a very light and portable hoop that is easy to assemble and can be set up in mere seconds.
Unfortunately, there is no was to adjust the height of the rim except to move the hoop to a higher or lower place so the layout of your home needs to be taken into account when purchasing this hoop.
A feature of this hoop that I really like is a new that can be set up to return the ball in the direction of the user regardless of where you INSTALL the hoop.
It is seamlessly integrated into the design and it is feature found on very few hoops.
Overall, this is a cool concept and you won't have to worry about the hoop being tipped over, but its VIABILITY will heavily depend on the layout of your home as just putting the hoop on the floor isn't the best option since the rim will be position very low in that scenario.
Key Features
Specification
Brand: King Sport
Weight: 2 lbs
Dimensions: 16.6 x 15.1 x 2.2 inches
Color: blue
Pros
Multi-purpose hoop
Very easy to set up and move around
The return net can be used in any setup
Cons
No way to adjust rim height other than moving the hoop
Rim is very close to the ground in the floor configuration
Toddler hoops featured on this list will make for a great introduction to the game of basketball for your TODDLER…
..you never know your child could well be the Michael Jordan of their generation. 🙂
We have decided to focus mostly on safe hoops that will provide your toddler with plenty of FUN with a minimal risk of accidents.
However, it is undeniable that sooner or later the children will outgrow these toy hoops and, if you like basketball, move onto hoops that more closely remember the real thing.
That is why we have also included a hoop with metal components on the list.
It is that the hoops will be broken sooner or later because of their plastic construction if your kids get carried away and start DUNKING or doing other reckless things.
 Fortunately, they are very cheap to replace and even upgrading to a sturdier model can be done without too high of a price tag.
One final piece of advice is to consider the layout of your home and remove anything that can easily break from the VICINITY of the hoop to prevent accidents.
There isn't much else to say beyond that other than to have FUN with your new hoop.