Batting gloves, where to begin?
If you have ever shopped for a pair of batting gloves in your life then you likely know that it is just about an endless search until you finally just say this pair will work because YOU ARE SICK OF SHOPPING.
With how easy it is to shop online these days, you have likely seen that it can be tough to even know what to look for in an ocean full of various options.
Your Guide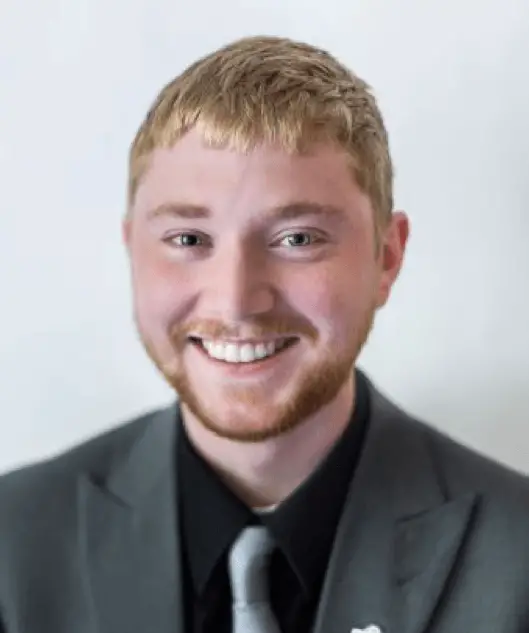 Andrew Buller-Russ
Generally, just like your other baseball equipment it comes down to feel and comfort.
I know that if you are shopping online, this can be tough to do as you cannot possibly physically try on any pair of gloves from your couch.
If you do have the option to go to a store and try some gloves on first to get an idea for how the different styles and sizes of gloves fit on your hand you should definitely do it.
Gloves range in sizes and you want to make sure you get a glove that is not too tight where it makes you sweat more than you should and eventually possibly rip or tear altogether.
You also do not want to get gloves so loose that you have to also make sure you don't lose them while swinging.
Loose gloves shouldn't even be on your mind when at the plate and a fastball is headed your way.
Different batting gloves will provide you with DIFFERENT BENEFITS.
Some gloves will feature more grip while being a little less comfortable while others will be really comfortable but not have the best grip.
Ideally, you will find a pair that is just right, like Goldilocks and the Three Bears.
The official glove of the MLB, the Franklin Sports MLB Powerstrap Batting Glove is quite possibly the very best batting glove on the market.
Approved and used by many professional ballplayers, the Powerstrap glove is a game-changer.
One of the main features – the Powerstrap – prevents these gloves from bunching up on hitters, ensuring a snug fit around hitters' wrists.
With the addition of the Powerstrap, Franklin helps hitters avoid being uncomfortable at the plate.
Many gloves slip and slide around after a few swings or a really good one. With the Powerstrap giving you a snug fit, you can swing freely and focus on the next pitch.
Constructed from premium sheepskin leather, Franklin designed the Powerstrap batting gloves to last.
Franklin even installed small palm holes for ventilation to help keep hands comfortable.
The additional bonus here is that the perforated ventilation holes helps prevent blisters from forming on hitters hands.
Franklin thought of just about everything when making their gloves and perhaps that is why they have become so popular across the sport.
They offer the MLB Powerstrap batting gloves in all youth and adult sizes so you can have the very same glove as your favorite pro wears as he or she steps into the batter's box. Prices listed on retail websites will be for the complete pair.
Specification
Seamless Palm
Tri-curve Fit
Flex Palm Crossing
Floating Thumb Tech
Powerstrap Closure
Worn by several MLB players
Pros
Possibly the most comfortable batting gloves available
Official MLB batting glove
Won't bunch up on hitters thanks to Powerstrap
Cons
No Warranty (Many gloves don't have one though)
Might be able to find a glove with a bit better grip
Seibertron makes a wide variety of gloves. Whether they are for other sports or riding motorcycles, Seibertron is known to make a great glove.
Since this is a baseball article obviously we will be focusing on their Seibertron B-A-R PRO 2.0 Signature Batting Gloves Super Grip Finger Fit.
There are many reasons why this pair of gloves is special, to keep it short I will quickly highlight some of their features.
Similar to many other batting gloves, these feature a strapped wrist closure to prevent the glove from slipping off your hand.
Seibertron also reinforced the padding along the inside of the palm to increase durability as well as your ability to control baseball bats.
There is additional grip reinforcement across all ten fingers to help increase bat grip as well.
Abrasion resistant microfiber wrist padding helps extend the lifespan of the Seibertron gloves.
Last but not least, the padding on the palm helps absorb impacts while increasing bat grip.
As you can tell, a lot went into making sure these gloves offered great grip. Like I mentioned earlier, the Seibertron batting gloves offer possibly the best grip in the game.
If its grip you feel you are lacking, try a pair of Seibertron B-A-R PRO 2.0 Signature Batting Gloves.
Specification
4 Different Color Options
6 Sizes (XS-XXL)
Made with Abrasion-resistant Microfiber
Pros
Possibly the best grip offered by batting gloves
Durable
Discount if ordered in bulk
Cons
Not a ton of color or customization options
Not the most known or flashiest pair
Previously my favorite glove, but recently Franklins other glove, the Powerstrap has overtaken the top spot.
Long regarded as the top choice in baseball, the Franklin CFX Pro is not a bad buy. Franklin is the official batting glove provider for Major League Baseball.
As one of the most popular batting glove choices in baseball, the CFX Pro offers a glove made from premium quality leather.
The CFX Pro is a comfortable glove choice that flexes with every movement of your hand. Hitters also appreciate that the CFX Pro gloves are not bulky or heavy.
Franklin makes the CFX Pro gloves using quality Cabretta leather. By using this leather, the CFX Pro gloves offer a soft feel with impressive tackiness and grip.
If they are the official glove manufacturer of the MLB, Franklin must be doing something right!
You can order a pair of Franklin CFX Pro gloves in a variety of colors.
Franklin also manufactures the glove to fit all youth and adults, so you can be sure there is a glove to fit even the strangest sized hands.
Although they may not be their newest glove with their best features (See the Franklin Powerstrap), the CFX Pro glove by Franklin is a good choice.
Specification
Floating Thumb Tech
Made from Pittards Digital Sheepskin leather
One-piece leather palm
Several colors and sizes
Pros
Soft
Decent grip
Official Batting Glove Provider for the MLB
Cons
Not ideal in colder weather
Not their newest, best glove