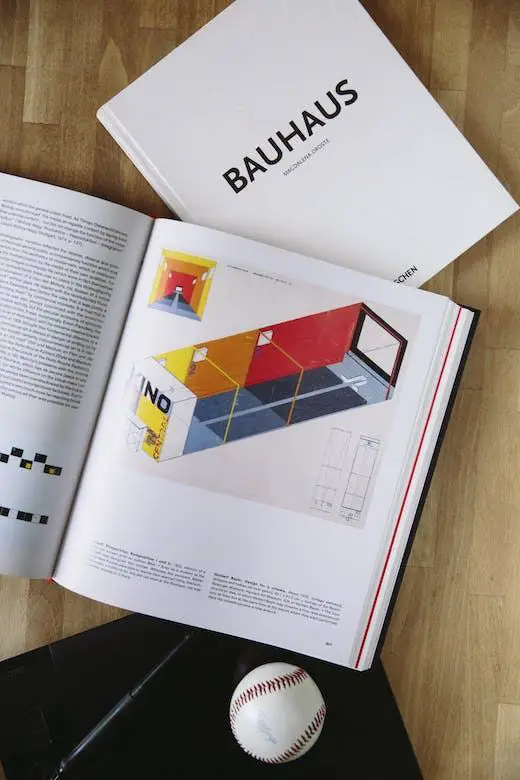 Baseball is a popular topic to write about. There have been many great stories told and written over the years. As the days pass, more and more are being written every day.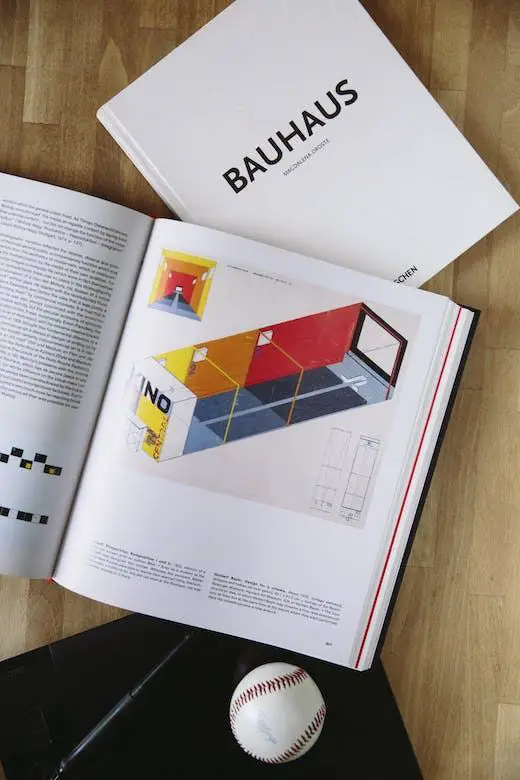 Your Guide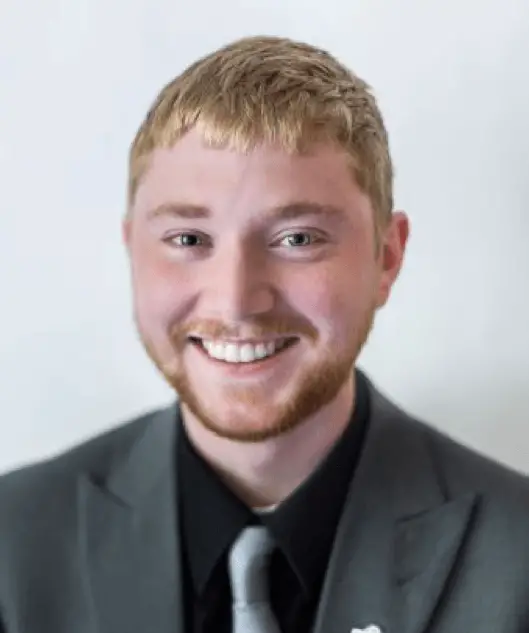 Andrew Buller-Russ
From books written 100 years ago to books written yesterday, there is a lot of wisdom that can be found from reading a book.
Sometimes you can read a book multiple times and still learn something that you didn't fully understand or comprehend the first time around. Not to mention that reading is very relaxing.
All in all, reading a great book is a great way to pass the time. Some books are informational and some are emotional. Whichever style of book you prefer; there is a baseball book for you.
Some books can be great because they help teach us things about ourselves that we did not know before.
While others may teach us a new method that we can approach the game we love with. Or maybe it is just a great story that you cannot put down.
I know I have found many great baseball books over the years and I am constantly finding more.
But I also know there are many that I have yet to discover. There is just not enough time in the day to get to them all!
You may be thinking, I already love to read, are you telling me I can spend time reading and learning about baseball too?
That's right you can! So what are some of the best baseball books in book stores today?
How to Choose the Best Baseball Books of All Time
There have been many great baseball books written over the years. Once you learn how many there are, it can be a bit overwhelming, where do I start?
Well I hope to provide you with a good starting point on which books are some of the best.
Well part of that depends on your reading level and age. If you are a young reader, Mike Lupica writes many great baseball books that young players can relate to.
There are also many great historical or true stories that have been written about legendary greats such as Jackie Robinson, Robert Clemente and others.
What To Look For
True stories are some of the best that are told because even though they may seem unimaginable and impossible, the fact that they are true gives us all some hope that anything is possible.
With enough dedication, hard work and effort, you can become the baseball player you have always wanted to become.
Though it may not be easy to get there, in the end, someday you will look back and see that all that hard work paid off and that it was worth it.
While there are baseball books for all levels of experience and age, if you are a baseball fan like me, you will probably read just about any baseball story that exists.
I love to hear the new stories that are told every day. You just never know what you may find interesting.
A more experienced reader may enjoy some of the books that deal with an advanced level of baseball. There are many books that have recently been written that go into where baseball as a game is headed.
Some of these books focus on advanced stats and efficient ways to hit and throw a baseball.
But perhaps my favorite baseball book and story that I have seen yet is Moneyball: The Art of Winning an Unfair Game.
If you are not familiar with the Moneyball story, it is an incredible story of a team's quest to beat a gigantic powerhouse. Almost like a David vs. Goliath story and it is all true.
I do not want to spoil the story for you, so I won't go into too much detail. The book is definitely one of my favorites. Hopefully after you read it, it will be one of your favorites too.
If you have read the book and you still can't get enough of the Moneyball story, it also has a movie made about the book.
The movie is very well-made and features famous actors you may recognize. The book was released in 2003 and the movie was released in 2011.
If you are looking for informative baseball books to help you improve, there are plenty of those as well. Here is a quick video with some book recommendations:
Moneyball: The Art of Winning an Unfair Game
How to Choose the Best Baseball Fiction Books
Sometimes the best baseball books are fictional books that are not a true story, but usually written as something that definitely could have happened.
Some of the best books of all time are fictional. These books can go outside the box a little and create a fascinating story that is compelling to read.
Fictional books are wonderful because they can go outside the normal realm for what is possible. Though usually with fictional baseball books, they are still realistic and reasonable.
Although not always, you will definitely find some stories that are outside the normal box of thinking and that is wonderful too!
What To Look For
There have been many fictional baseball books written over the years. Some have been great and some not so great. So which fictional baseball book would I recommend?
My favorite fictional baseball book story I have ever read or heard is Shoeless Joe. Many of you may already be somewhat familiar with the "Field of Dreams". If you are not, I highly recommend that you read Shoeless Joe, written by W.P. Kinsella.
If you just mention the famous line "If you build it, they will come", many sports fans, not just baseball fans know what you are referencing. This book is legendary and many non-sports fans have read it as well. Of course, like many great books, there was also a movie made about the book.
There are even some real life tie-ins to the story. The entire story is incredible, I cannot understate that. I highly recommend that any baseball fan read Shoeless Joe.
Shoeless Joe is such a great book and widely liked that the legendary tale has become one of the most well-known, if not the most well-known baseball book ever written.
With how many have been written, that is monumental. Shoeless Joe has inspired many baseball fans and players over the years and I hope it can inspire you also.
Here is a movie trailer about the movie, Eight Men Out, released in 1988.
Another popular movie about the book, and even more well-known than Eight Men Out, is the movie Field of Dreams.
I have seen Field of Dreams many times and it never seems to get old. The movie is also very well produced and features many famous actors.
The movie is a great portrayal of the book and very well liked among baseball fans. Kevin Costner, the main actor really does a great job. Baseball movie fans will recognize Costner as many of his movies feature a baseball theme.
Recommendation For You – 

Shoeless Joe by W.P. Kinsella
In fact, Shoeless Joe is so popular that the MLB even recently announced that a baseball game is going to be played at the "Field of Dreams".
I think this is a really cool gesture by Major League Baseball. I know I will try and tune in when the game is on.
The game will be played in Dyersville, Iowa between the Chicago White Sox and the New York Yankees. The game will take place on August 13th, 2020.
A game has never been played there and they are constructing a stadium just for this game.
Here is a movie trailer for the popular movie, Field of Dreams.
How to Choose the Best Baseball History Books
Baseball is a historical sport that has been around forever and has many great stories to tell. There are so many stories that many of the greatest ones have been forgotten.
Baseball has been written about for a really long time too, leading to plenty of great reading content for baseball fans to absorb.
What To Look For
From stories detailing how teams built a winning ball club to the drama of a clubhouse, there are many different types of stories to be read.
Some stories will do into great details of an individual's career, while others will focus on a team.
Either way, there are great stories out there that can take you away from your current environment by absorbing yourself into a great book.
Perhaps to learn about a lot of different stories compiled into one collection may interest you. It is a great way to learn about a wide range of baseball topics. Mike Sowell wrote a book in 1989 that did just that.
The Pitch That Killed tells many true stories of the great sport of baseball. Some are sad and almost unbelievable and others are positive and uplifting.
It is a pretty good way of telling multiple stories to baseball fans looking for another story to read about their favorite sport.
Although I like The Pitch That Killed, there are many others out there that tell many of the game's greatest stories.
This book is well known and popular so you should be able to get your hands on it. Let me know which baseball history book that you have found to be good.
The Pitch That Killed by Mike Sowell
How to Choose the Best Selling Baseball Books
As a popular sport, baseball has had many best-selling books that have been written over the years. Who doesn't have interest in reading a best seller?
If so many other people are buying it and reading it, well it must be good right?
It is very tough for a book to become a best seller. Best-selling books have to be very well written and researched thoroughly for the book to do well.
Many have attempted to write a best seller; only a select few have actually succeeded.
What To Look For
Luckily for baseball fans, there have been several best-selling baseball books written over the years.
Though there have been many, one of my favorites is actually one I referenced earlier. My recommendation for the best-selling baseball book is Moneyball: The Art of Winning an Unfair Game.
I and many others love this book because of the incredible story that Michael Lewis has written. Not only is it a great baseball story, it is 100 percent true. The book did so well; a movie was later made about the book.
The book is also a recent story, which makes it even more impressive with how historical the game of baseball is. Moneyball was written in 2003. The book is definitely a best seller.
Although I really like Moneyball, I know there are several others, such as Shoeless Joe by W.P. Kinsella.
Honestly, that was a close second for me personally, it was tough. But I'm curious, which is your favorite best-selling baseball book?
Moneyball: The Art of Winning an Unfair Game
How to Choose the Best Baseball Coaching Books
Some baseball coaches and players have enjoyed their time in baseball so much that they wanted to share their successes by writing a baseball book to help players and coaches improve.
As the sport of baseball continues to grow and evolve, more and more, there are more books being written about new ways of plating or coaching. There have been many great books written over the years.
What To Look For
Some books have been written by former baseball players. Other books have been written by great baseball coaches.
Sometimes they are written by coaches attempting to teach their unconventional methods to pass down to the next generation of baseball players.
I know I can appreciate their efforts to continue to help make the game of baseball even better than the game they grew up with.
The more people that invest their time and money into improving the game of baseball, the better off the game will be. Hopefully, that continues on with our next generation of baseball players.
Recommending just one great baseball coaching book is tough. There are so many!
But I would have to recommend The MVP Machine: How Baseball's New Nonconformists Are using Data to Build Better Players.
I like this book because it takes an unorthodox approach to building better baseball players. It is a great book to pick up for baseball coaches everywhere. The book is also a best seller.
Written by Ben Lindbergh and Travis Sawchik, this book is a classic. The book was released very recently too, being released in June of 2019.
On Amazon, it is currently listed as the #1 Best Seller in the Baseball Coaching category.
Many coaches have been buying the book and passing it on to their peers. The book takes an in-depth look at some specific players and how they have become very successful pro ball players.
They also delve into some traditional pitching and hitting techniques for baseball players to work on.
At the end of the day, The MVP Machine is a book that I recommend to any baseball coach at any level of baseball.
This book can help coaches take a new approach to some players that maybe they are confounded on what to do next with them.
Some talents are so unique and rare, that you just don't know how to best utilize their skills.
If you are a coach, do your players and yourself a favor and pick up a copy of the MVP Machine.
Let us know how the book has helped you improve or helped your players improve. Parents should also give this book a read to help their young baseball player thrive.
Alright coaches, I know I am certainly no coach!
I want to hear from you. Which is your favorite baseball coaching book that you have found success with?
The MVP Machine by Ben Lindbergh & Travis Sawchik
How to Choose the Best Baseball Books for Kids
To choose the best baseball book for kids, there are so many options, getting started can be overwhelming. I remember when I was going to the library as a young kid. I had no idea where to start!
The library is this large blank canvas with literally thousands of books, how could I know what a good book was?
Well from looking at the cover right?
Haha wrong!
What To Look For
The first thing I did of course was to find the sports section. Once I was there, it quickly became a problem.
I had never been in one place with so much reading material; it was like I was in a dream.
I am sure my parents were happy too, I finally had plenty of reading material to stay out of their hair for a few days. They no longer had to worry about me behaving or knocking things down in the house.
I had my head in a book and I was going to be busy for the foreseeable future.
Their plans worked. Of course, they also had to keep bringing be back. It seemed like each time I went, there was a new book or something else had caught my eye, I was hooked.
I became to notice that a lot of the baseball books I had were written by the same name, Mike Lupica. Yeah I liked reading biographies, non-fiction and fictional stories, but I liked Mike Lupica's style.
His books are not real lengthy and they do a great job of immersing you into the story.
He even has some books that extend into a book series or a trilogy. This kept me chasing more and more of his books. Pretty much any book you can find by Mike Lupica, I would recommend.
Unfortunately, since he has written so many sports books, not just baseball, it is very hard to recommend just one.
So if I had to recommend a good place to start, find some books written by Mike Lupica. You cannot go wrong with his work.
Though, if I am selecting just one book, it is not from Mike Lupica. The book I would recommend for young readers is called Baseball Biographies for Kids:
The Greatest Players from the 1960s to Today. This book is very interactive and great for young readers.
This book is a compilation of sports biographies of many of baseball's greatest recent modern players.
Though, if you are looking for a fictional tale, you may want to look elsewhere. Each story in this book is true.
Written by Dean Burrell, Baseball Biographies for Kids will keep your child interested to keep reading till the end. If your kid likes history or true stories complete with baseball stats, they will love this book.
It is also currently the #1 New Release in Children's Baseball Books on Amazon.com.
I know there are many great kids' baseball books out there. Though I have covered several, I want to hear from you.
Which children's baseball book have you found or have your kids found that they really like?
Baseball Biographies For Kids by Dean Burrell
How to Choose the Best Baseball Hitting Books
There are many great baseball books available on the market today. Many of them help accomplish different things. Some of them can help teach players how to be better on the baseball diamond.
Although, some modern methods may be more effective such as visual aids or short gif clips followed by detailed step-by-step instructions.
There are still many great baseball books that can help. Even if they were written a while ago, there are still a lot of good bits of information in them that can really help a young player improve.
What To Look For
If you are looking for a baseball book that can help you improve your hitting approach at the plate, there are some gems out there. I do admit though, that there are not as many as you would think.
It seems as though not as many people are writing baseball books to help hitters improve in the modern day.
With that being said, there are some great hitting books out there. Some of my favorites are some that were written or helped written by some professional baseball legends of the game.
Tony Gwynn's The Art of Hitting is a great baseball book written in 1998 that dives into the mechanics of hitting, including grip, stance, balance, footwork, release point, swing, and follow-through.
Tony Gwynn's book is 144 pages long and it includes a foreword written by the great Ted Williams.
Gwynn was a great hitter for a long time and won 8 National League batting titles in his time in the Major Leagues. Though, this book may be a bit tougher to find at your local library, it is available online.
Speaking of Ted Williams, he wrote the other great hitting book I would recommend, The Science of Hitting – Written in 1986 by Williams and co-authored by John Underwood and Robert Cupp, the Science of Hitting is well known in the baseball community. The Science of Hitting is 96 pages long.
Regarded as possibly the best hitter of all time, I definitely recommend giving the Science of Hitting a read. It can't hurt. Many great baseball players read the book at some point in their lives.
Tony Gwynn's The Art of Hitting
How to Choose the Best Baseball Strategy Books
Baseball like every other sport, is largely a game of strategy. Of course, baseball is not easy, so any edge that can be gained purely by having a better strategy is one of the many ways players and teams can get ahead of the competition.
Some strategies are bad, and some are good, it all depends on when they are put into play.
What To Look For
Sometimes the wrong strategy can come back to bite you. While other times, having the right strategy can be the difference between a win and a loss.
At the end of the day, if you can have a better strategy than your opponent, the odds are in your favor.
Strategies in baseball are changing by the pitch. They also seem to change depending on what level of baseball you are playing at. In the past number of years, long time baseball strategies have changed too.
In the past, you would have never seen teams open a game with a relief pitcher on the mound.
Now, in professional baseball, you do. That is just one small example of how some baseball strategies have changed just in recent years, there are many more.
Baseball is fairly simple once you have a much better understanding of the ideal baseball strategies in situational play.
These strategies can take a while to learn, but after doing so, you will a much more confident baseball player. Knowing what to do on the field could be the difference between a starting role and riding the bench.
Though it can be simple, baseball is also very tough to play. Once you know what you are doing, it can be very fun.
Luckily many of your peers can help teach some things to you to help you improve as well.
There are also several books that deal with educating the public about baseball strategies as the game goes on.
Players and coaches can learn a great deal from these books. There is a lot of knowledge to be gained from an informed baseball professional.
So you may be wondering, what are some baseball strategy books that can help me? Well I can recommend the book Baseball Strageties, written by Jack Stallings and Bob Bennett.
Written in 2002, Baseball Strategies is a great book for anyone looking to dive deeper into the various strategies of playing baseball competitively.
Baseball Strategies was developed by a star-studded cast of coaches selected by the American Baseball Coaches Association. There is a lot to dive into, with 360 pages of baseball strategy knowledge to soak up.I recommend this book for both baseball players and coaches.
Baseball Strategies by Jack Stallings & Bob Bennett
Conclusion
I hope that this best baseball books guide has helped you learn and find some books that you may not have been aware of before.
There are thousands of great baseball books on the market today. I know that I did not cover all of them, but the ones listed definitely contain a lot of knowledgeable and fun reading material to browse through.
Let me know down below if there is a baseball book that you have recently discovered or maybe just one that you have found really helpful or maybe just enjoy reading. Which is your favorite baseball book?
Let me know in the comments.
What are you waiting for?
Get out there and dive into your next baseball book. I can't wait to hear back from so many of you to find out which other baseball books are out there.